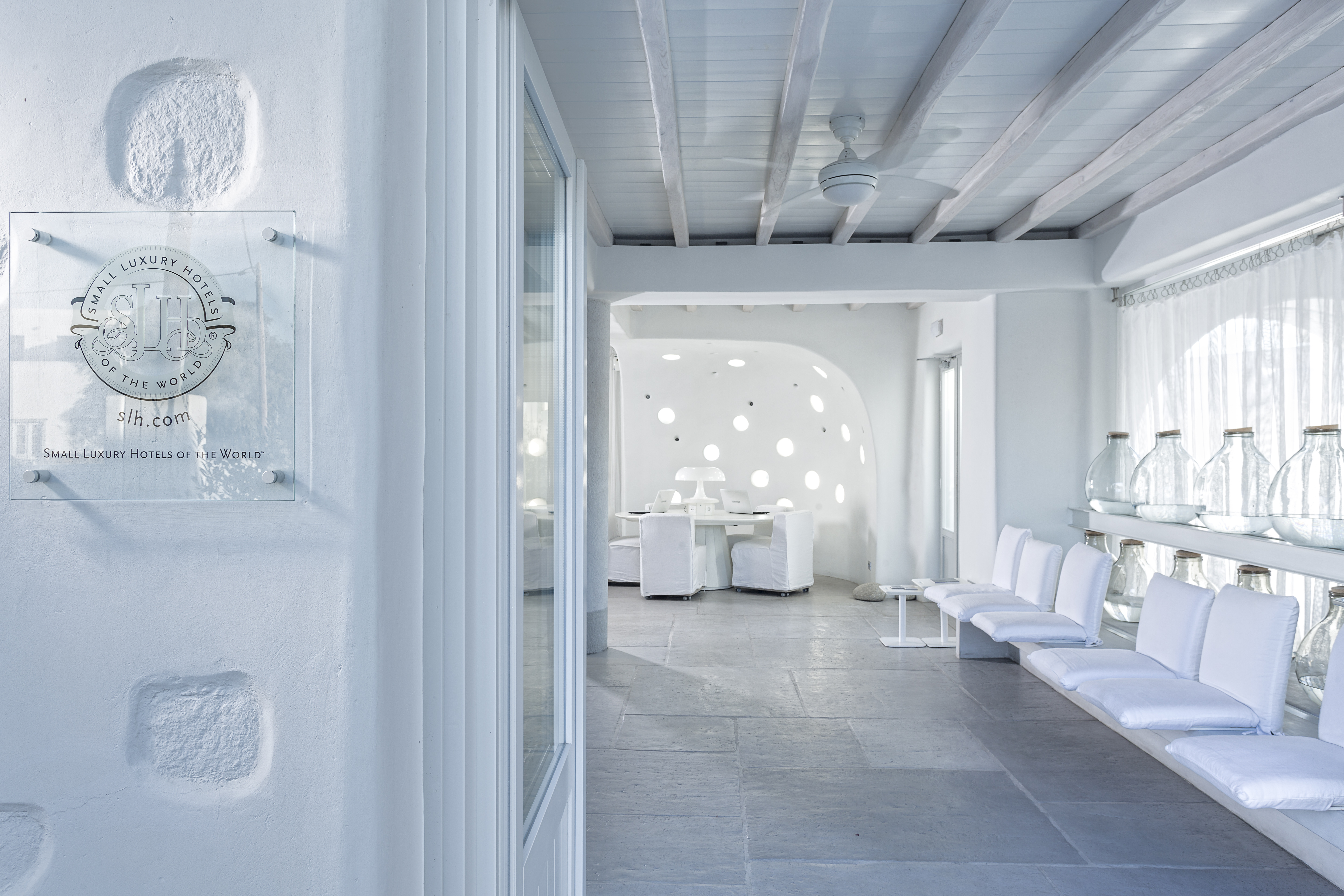 Ammos Mykonos
Mykonos Ammos Hotel is a 5-star beachfront luxury boutique hotel, a proud member of Small Luxury Hotels of the World, offers a microcosm of Mykonian lifestyle living with a note of discreet luxury and elegance spreading out, in an ambience of pure Cycladic minimalism. The name of the hotel, «Ammos» is a tribute to the perfect earthy white sand filling the seashore, embedding the ultimate Mykonian beach experience.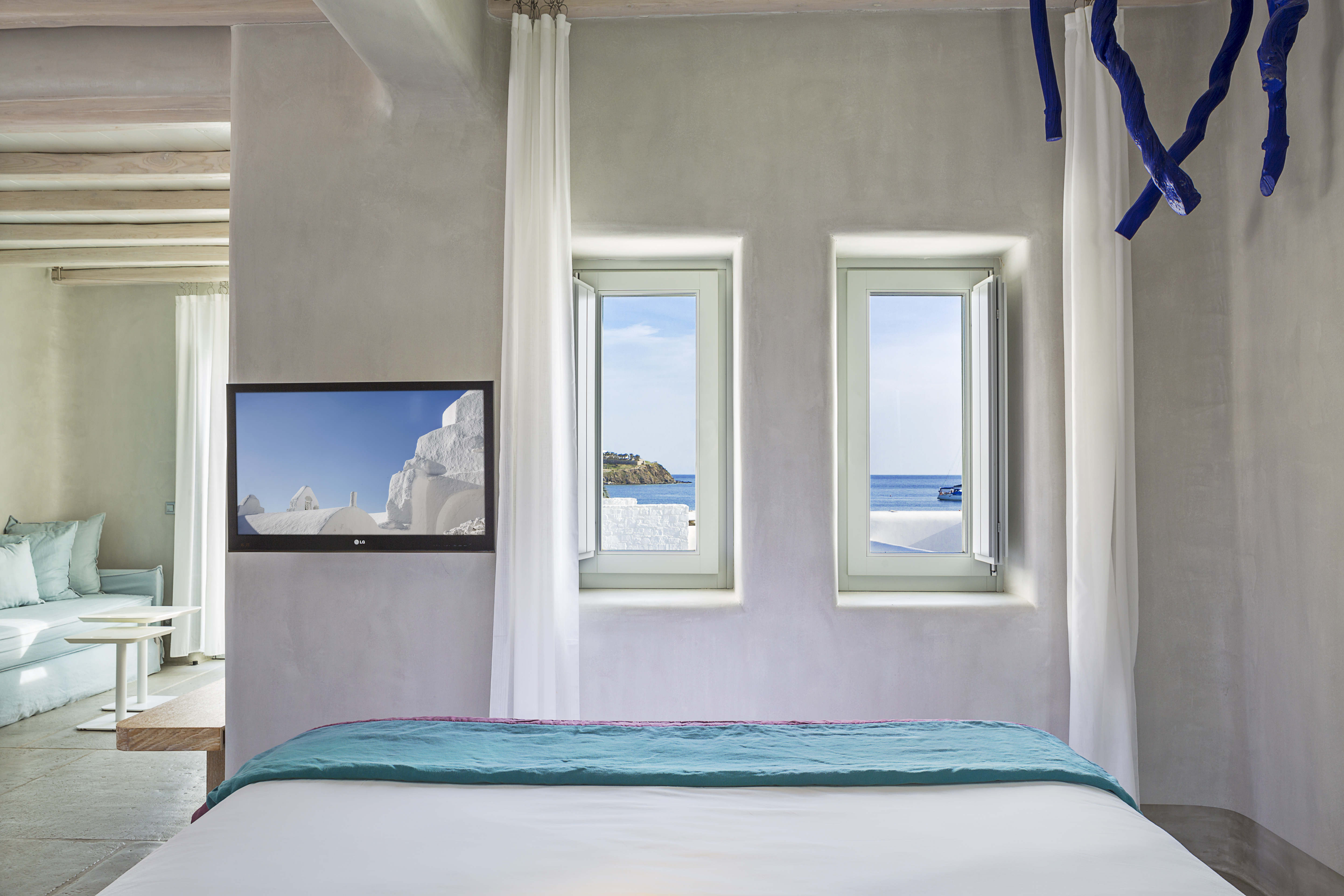 Rooms
The luxury premises of Mykonos Ammos Hotel feature a collection of 41 artful rooms and 9 superb suites.Some have direct access to the beach, present en-suite spa areas, an exclusive hot tubing experience in jacuzzi baths, body spraying relaxation areas under blue waterfall modern dome-like roman showers, own private luxury loungers freshened by the airy fresh breeze of the Aegean sea and infinity sea-views.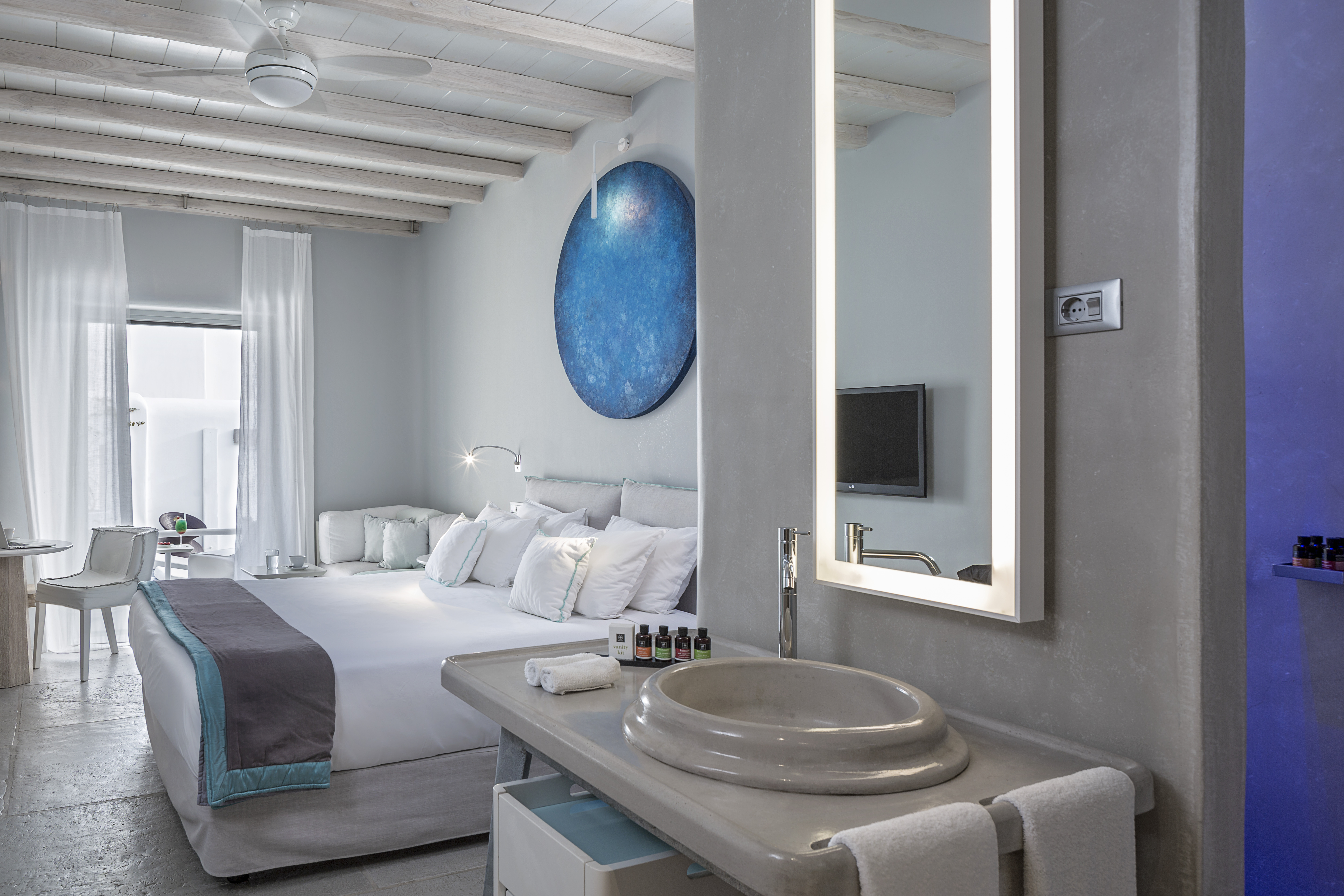 Spa
A range of signature massage therapies and rituals at our exclusive Spa space of Mykonos Ammos Hotel. This Mykonos experience at Mykonos Ammos Hotel, comes naturally, in a compact ready-to-serve with a luxury have-it-all tenor that swipes our guests off their feet, what we call a truly Mykonian summer getaway experience that sets you free.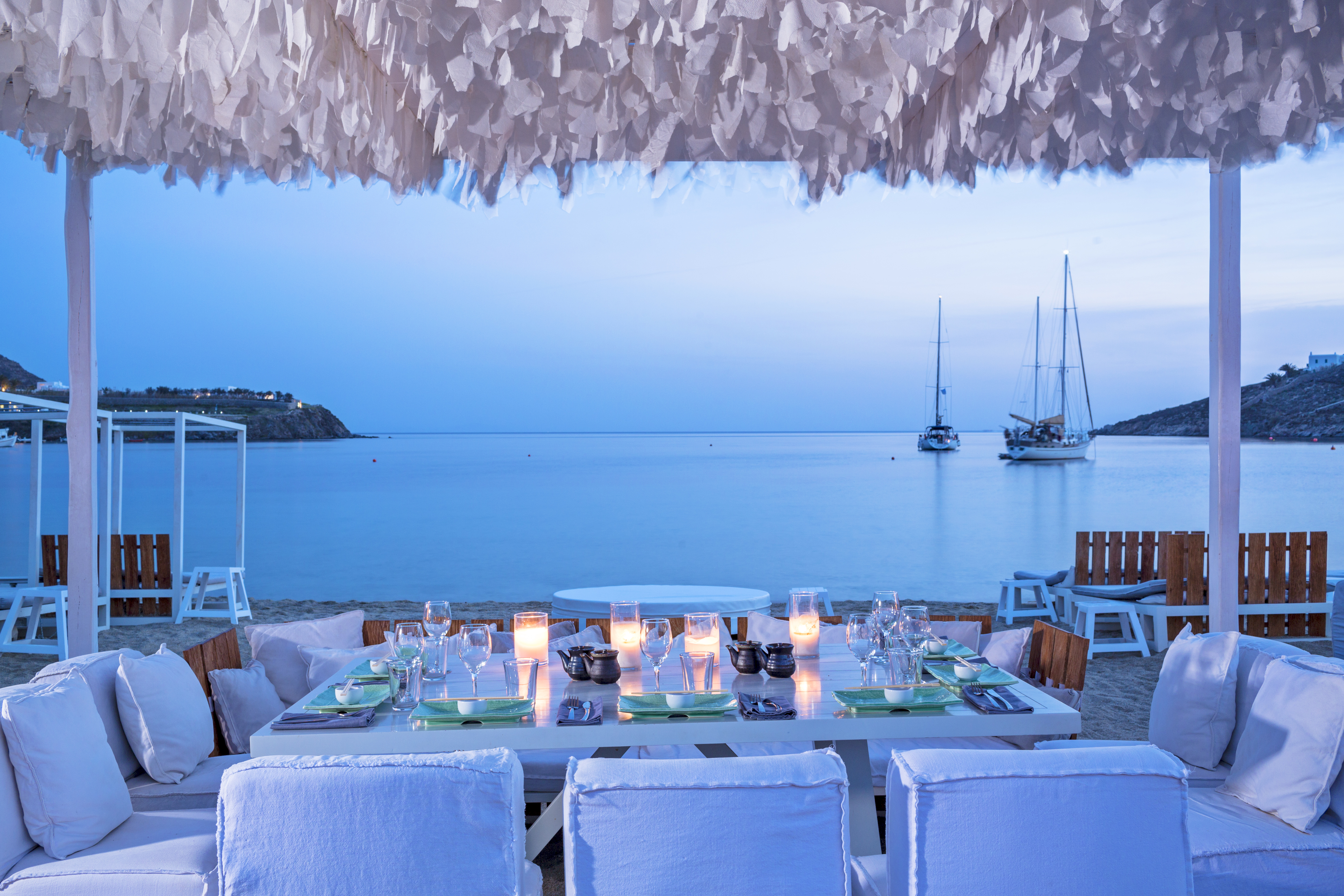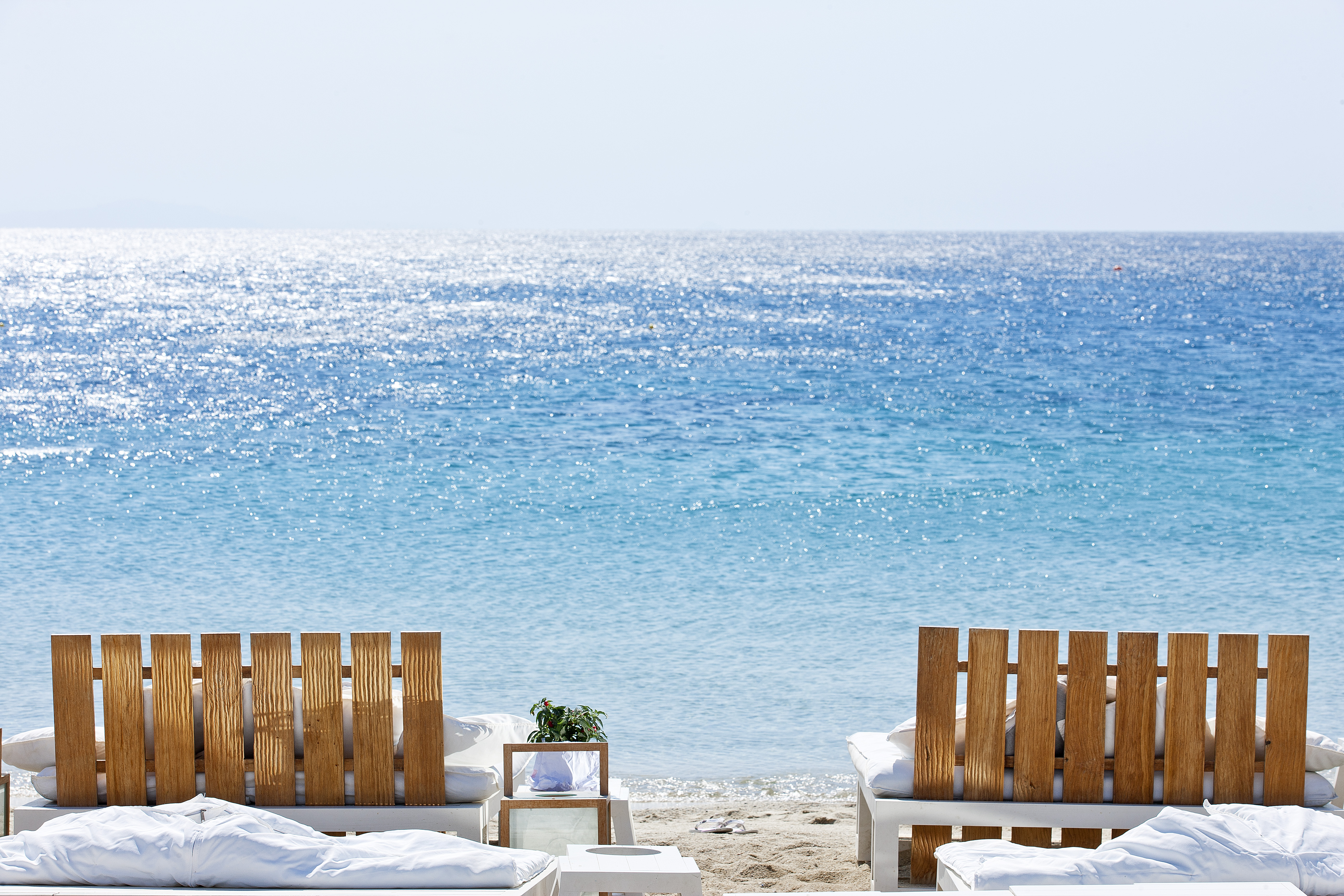 Restaurants
Sumptuous fusion and Mediterranean flavours at Kuzina Restaurant or Pasaji Mykonos the perfect option for all-day dining.
Mykonos Ammos Beach & Bar provides call service for all lounging beds and beach towels for guests of Mykonos Ammos Hotel.