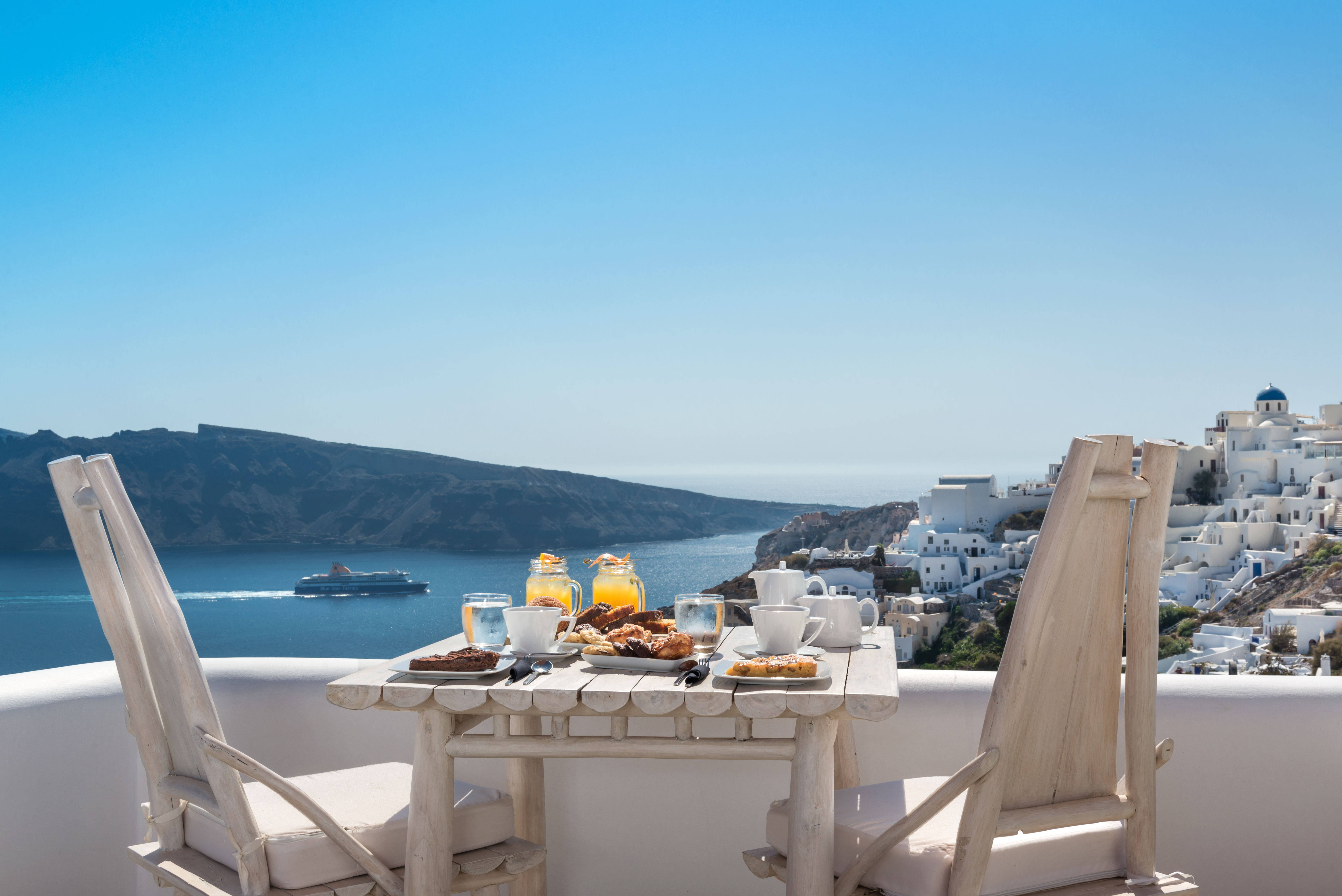 Andronis Luxury Suites Santorini
Andronis Luxury Suites is renowned for its tranquility and unique sense of elegance.
The 29 award-winning luxury suites and villas in Santorini are built in traditional style within the picturesque jigsaw of houses in Oia,Santorini.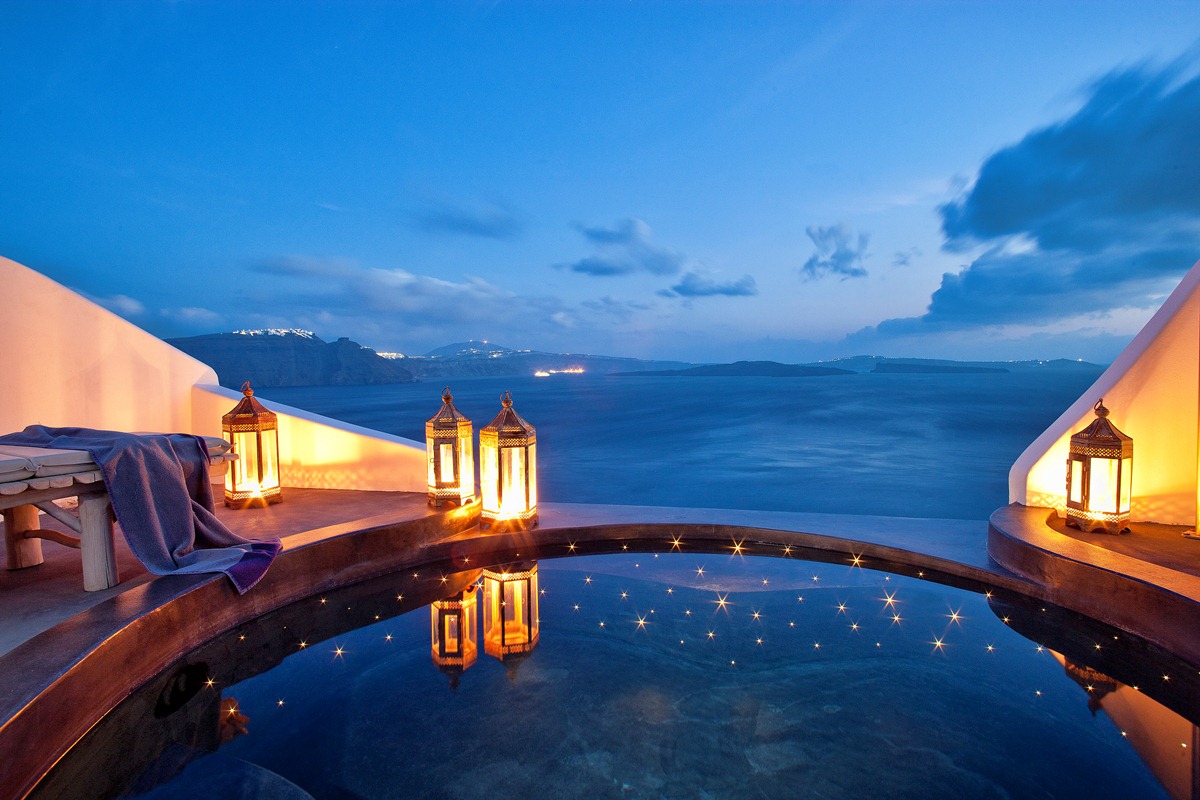 Private infinity pools, cave pools and heated Jacuzzis are the perfect places to relax and enjoy the deep blue Aegean and the volcanic caldera that frames the spectacular view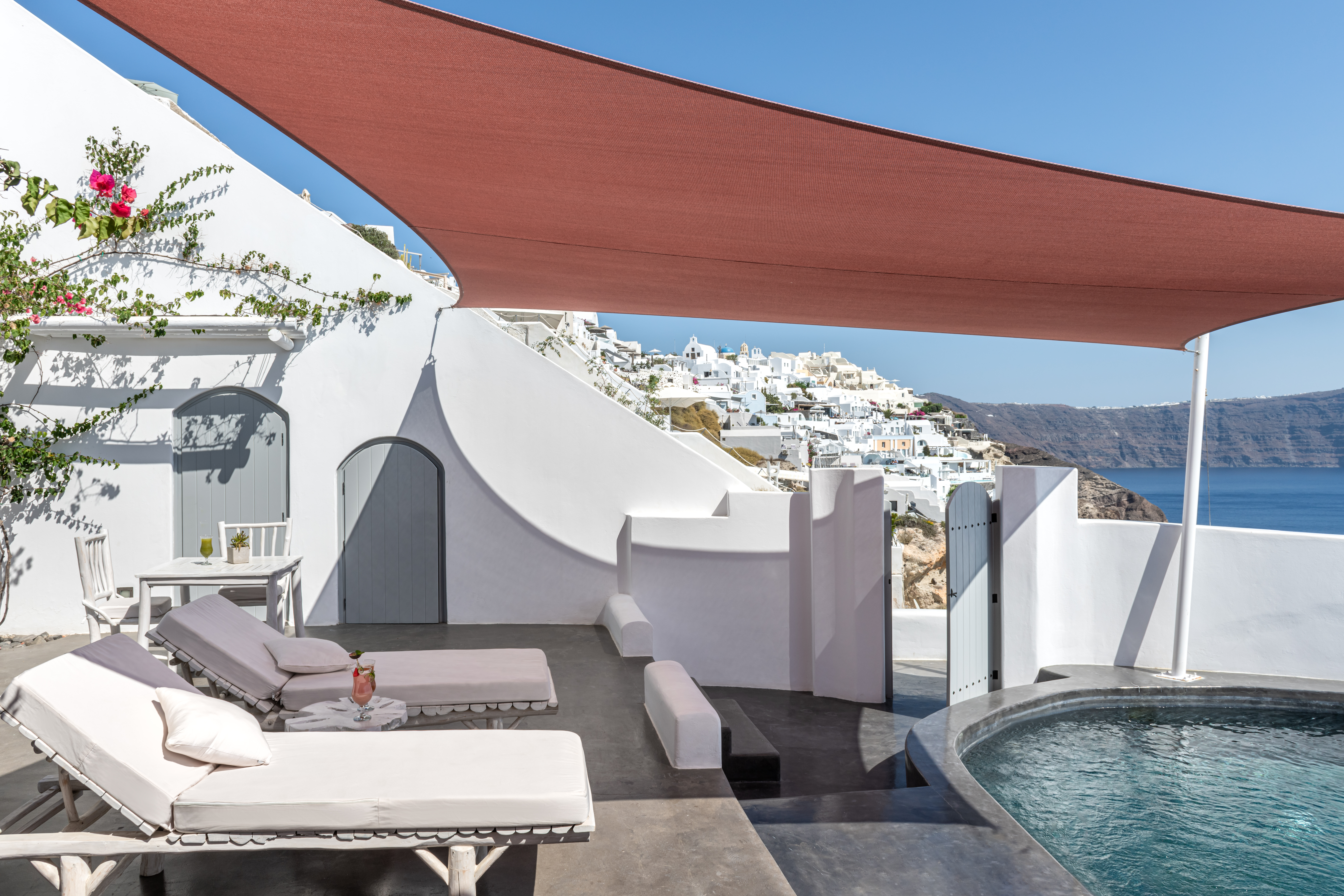 The Santorini luxury spa hotel of Andronis Luxury Suites houses the Mare Sanus Spa which offers a variety of treatments using natural products. A team of experienced therapists is on hand to help tailor therapies and rituals to your individual needs. Treatments such as our exclusive Aegean Idyllic are created to be shared with your partner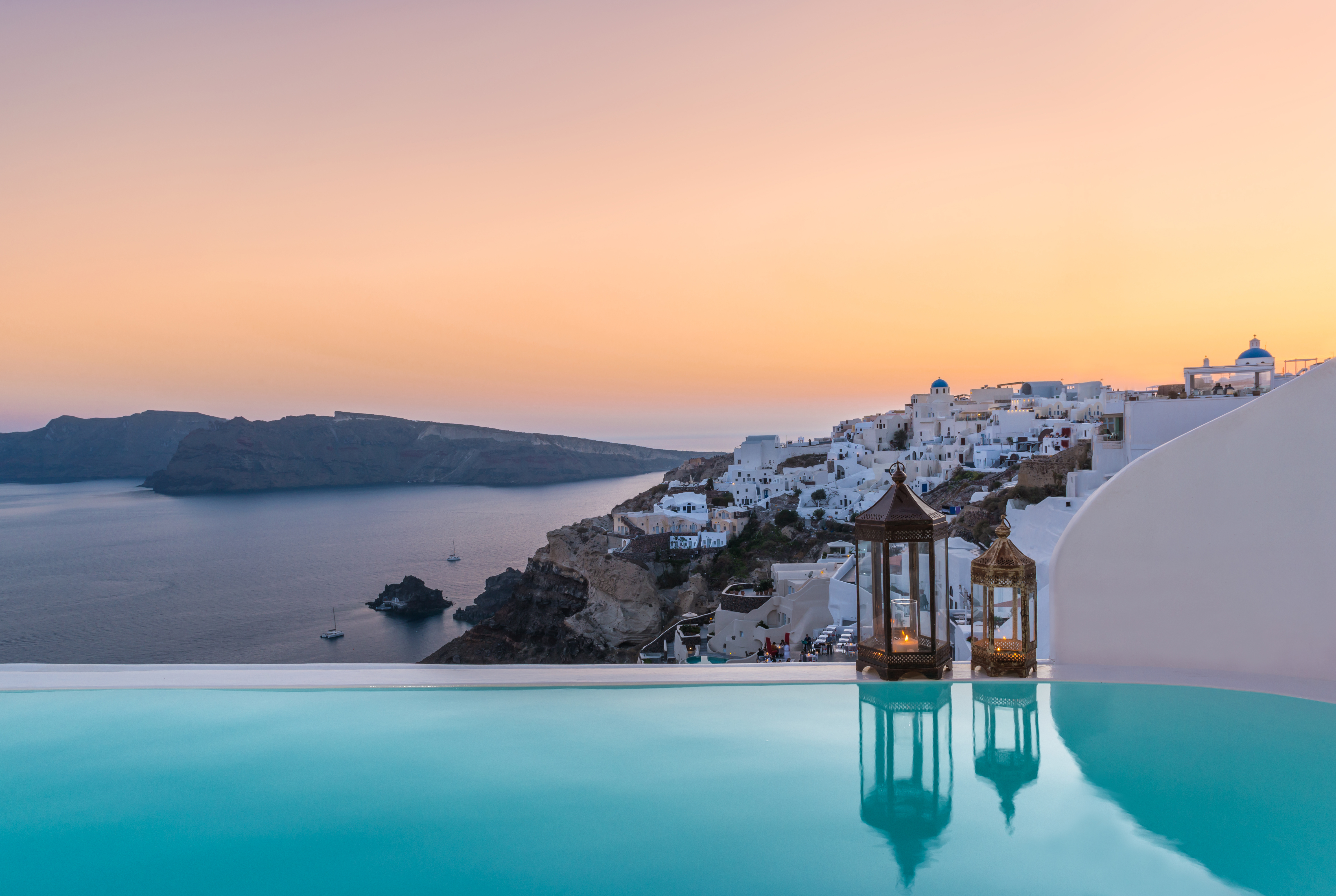 Dinner at Lycabettus is one of the highlights of any holiday on Santorini. The elegant yet relaxed restaurant brings together the finest, freshest cuisine, immaculate service and one of the world's most beautiful outdoor dining rooms. With breathtaking views of the Aegean Sea all around, guests dine under the stars on our cliff-top restaurant terrace.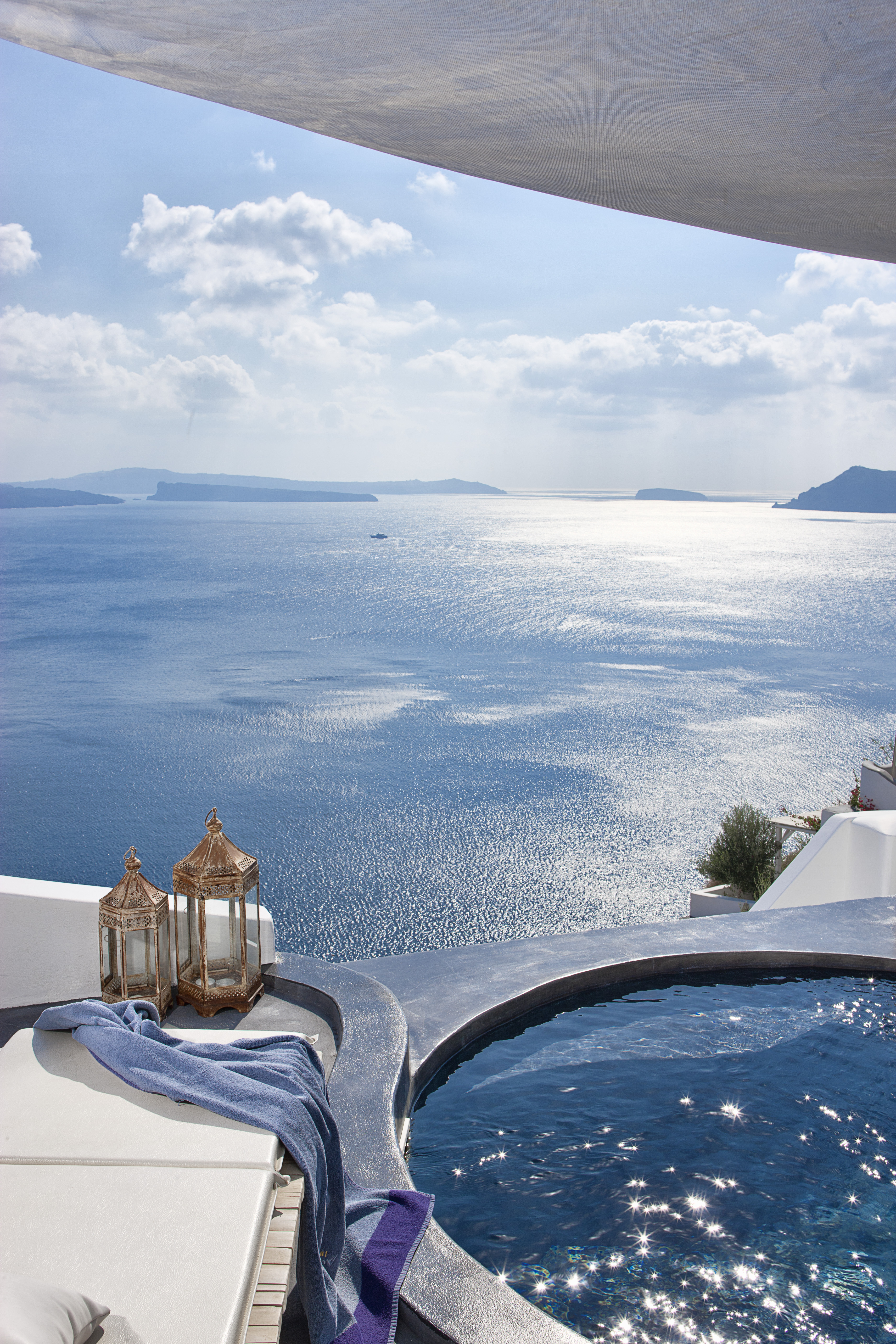 Private infinity pools, cave pools and heated Jacuzzis are the perfect places to relax and enjoy the deep blue Aegean and the volcanic caldera that frames the spectacular view