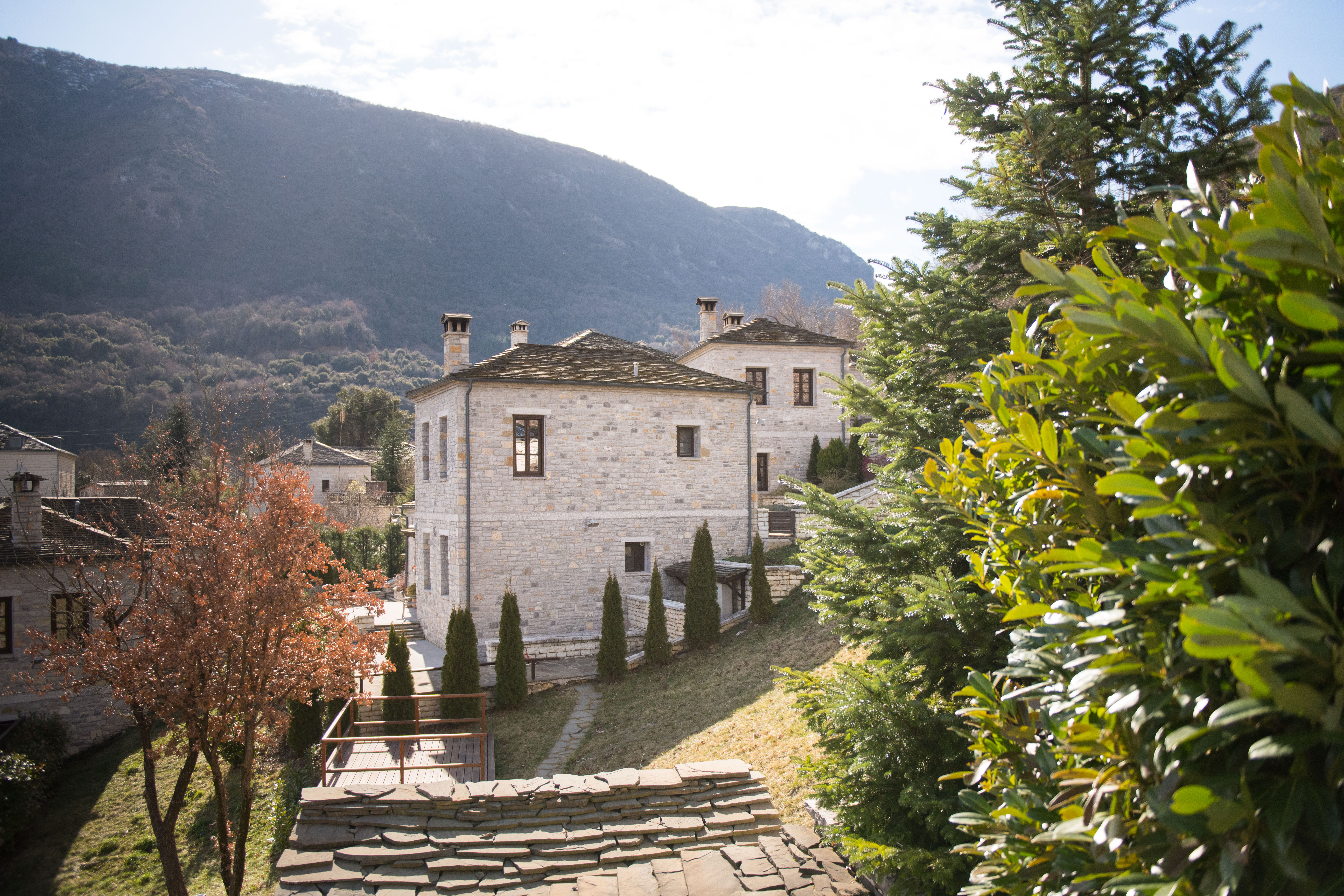 Aristi Zagorochoria
Built at the upper part of Aristi, one of the most beautiful traditional villages of Aristi and in Greece, 'Aristi Mountain Resort & Villas' is not just a hotel, but a refuge for those seeking beauty in nature. A starting point for hikers and anyone who wants to visit the enchanting Zagorochoria villages and a place for those wishing to experience nature at its best while having top quality facilities available to them.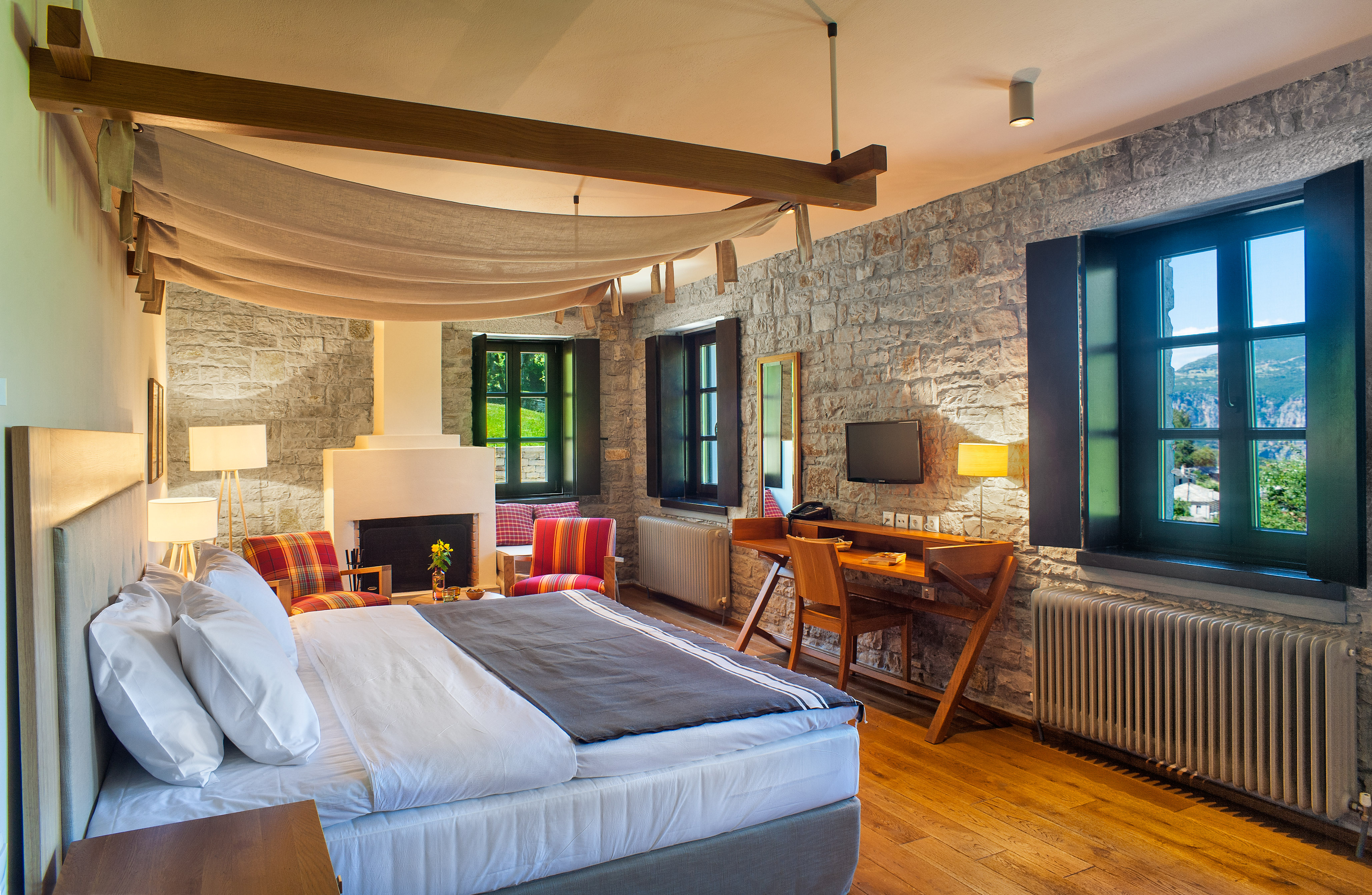 Rooms
The hotel is composed of a number of separate buildings, which contain rooms, suites and autonomous villas offering the best in luxury and comfort. Aesthetically pleasing rooms, family rooms with wooden lofts, suites and luxurious villas provide an ideal combination of space and style satisfying all kind of accommodation preferences and wishes.
Every residence is built with stone and wood, exclusively decorated and completely functional, while offering the intimate warmth of a discreetly luxurious home. Aristi Mountain Resort has a variety of rooms to cater for every need of our guests.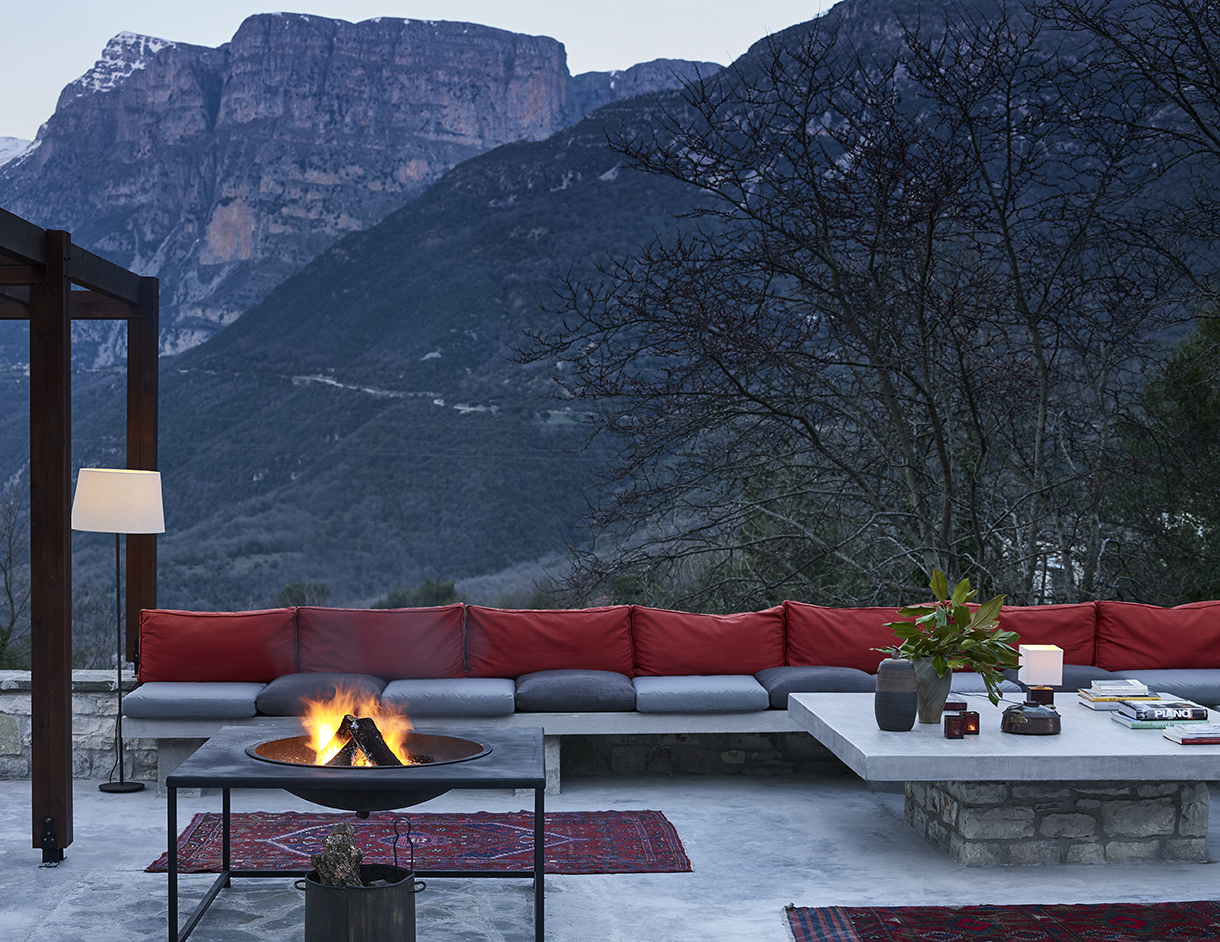 Dining
In 'Salvia' restaurant, one can taste local specialties based on traditional recipes, made with the freshest local ingredients. Wines from the most excellent Greek vineyards as well as spirits of all kinds are available to accompany a memorable meal.
Awarded twice with 1 star in the category of "Contemporary Greek Cuisine" at the FNL Best Restaurant Awards 2019 and 2020, emphasis is laid on local products, which form the basis of all our recipes, joining tradition with innovation to create dishes and flavors that excite the senses. The name of the restaurant is taken from an indigenous herb of the Zagori area, Salvia, which is known for its medicinal and aromatic properties.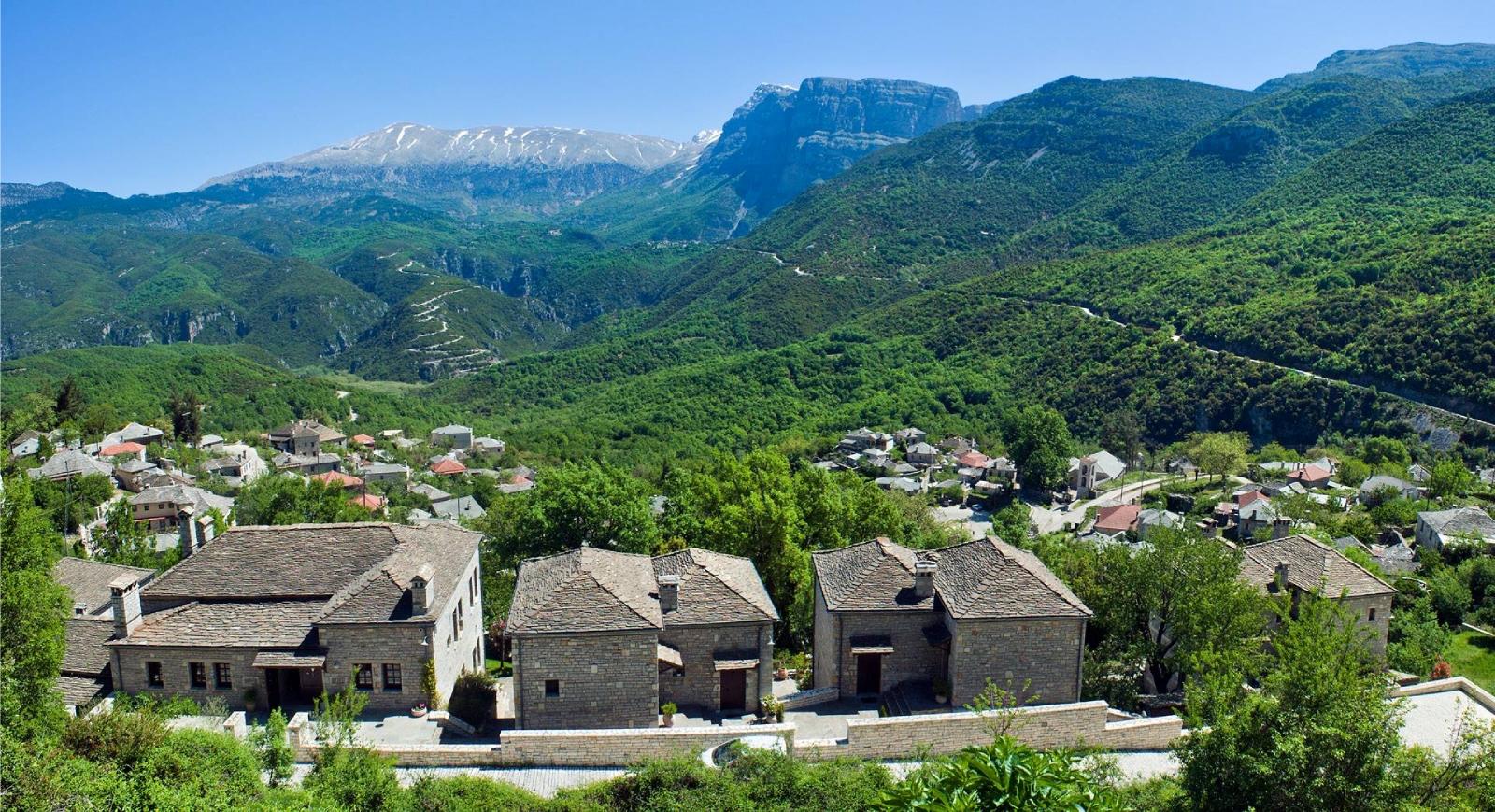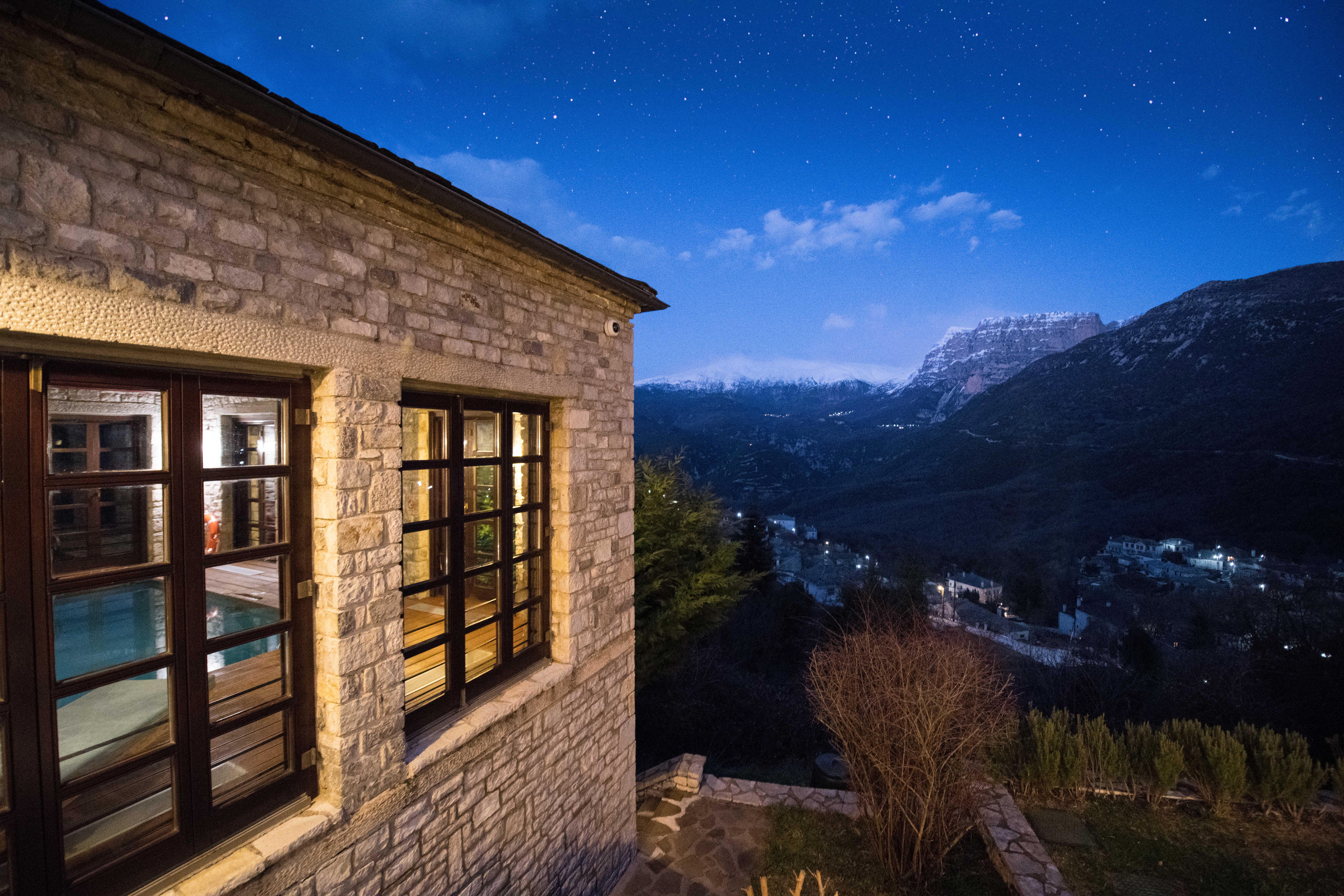 Spa And Fitness
The Resort also provides the only SPA in the region, with an indoor heated pool facing the surrounding mountains and villages, a jacuzzi, sauna room, turkish steam bath (hamam) and massage services, offering unforgettable moments of relaxation and revitalization
The temperature controlled indoor swimming pool offers exercise and relaxation with a magnificent view of the mountains, in every season all year round