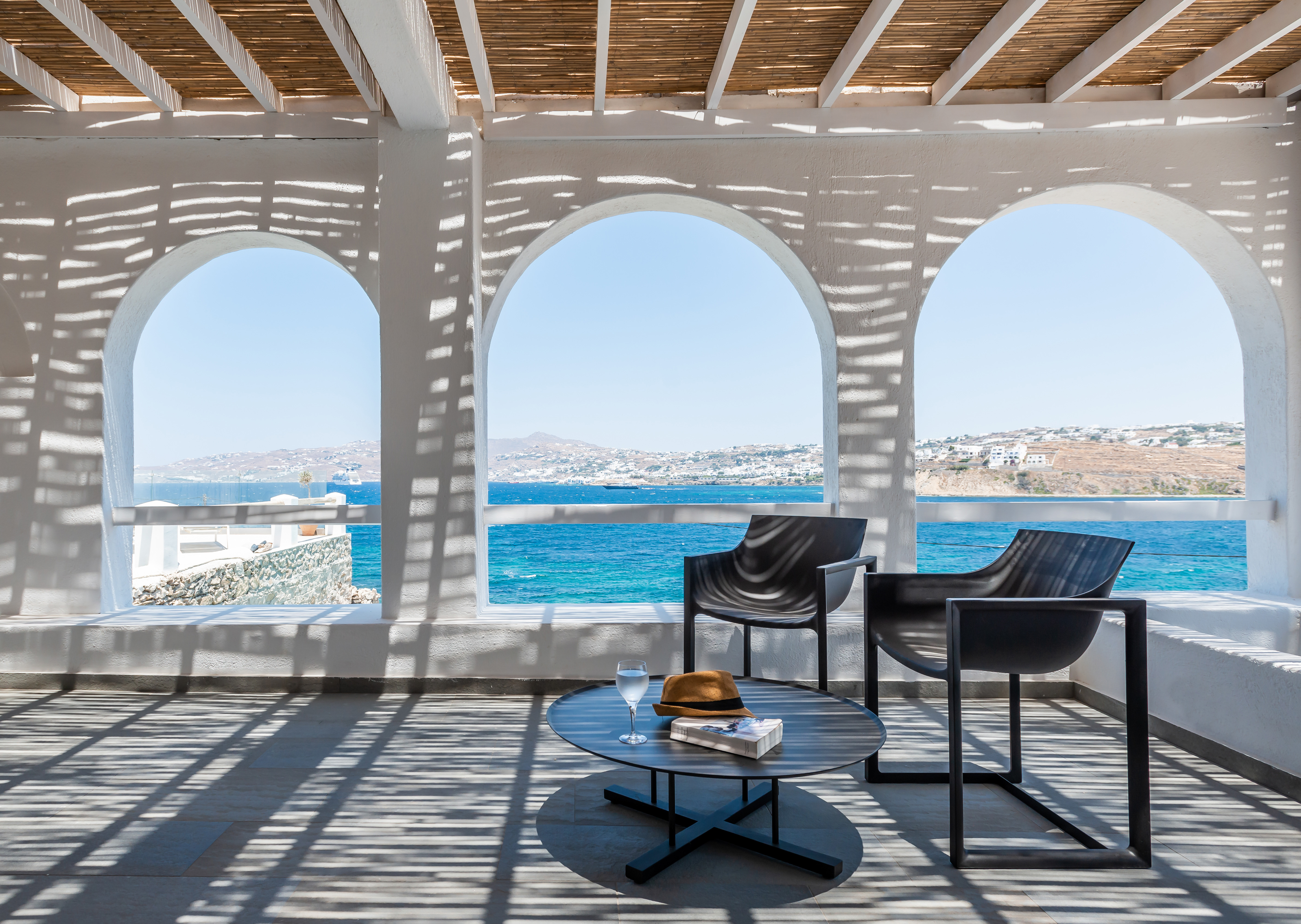 Dreambox Mykonos
Dreambox Mini Villas is located in the coastal part of Dreambox Mykonos Suites in Ornos, 250m from the main complex. 6 new villas, all with private pool and sea view, in a fantastic location almost next to Dreambox Mykonos Suites will continue the ''dream on'' way.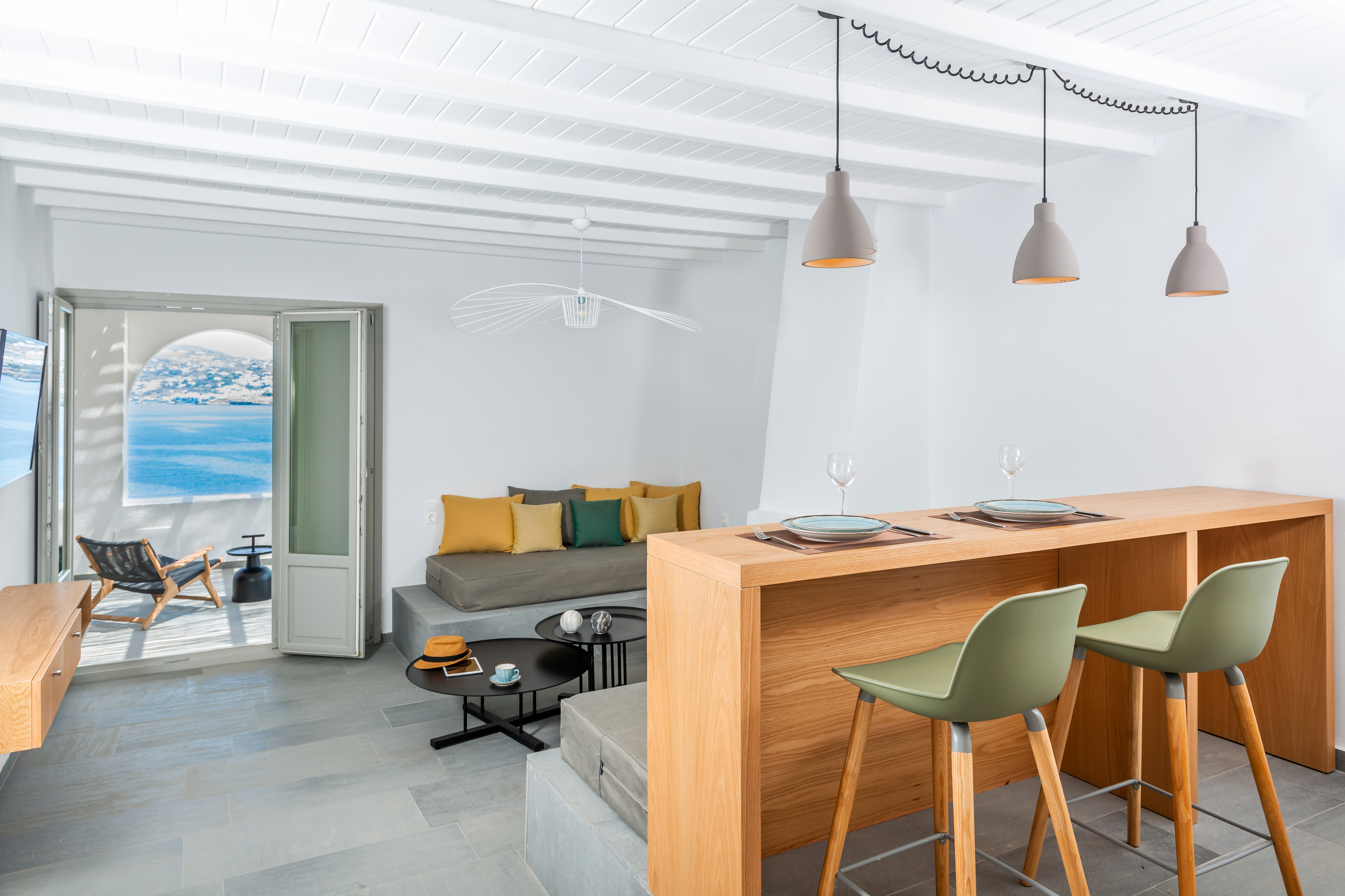 Dreambox Mini Villas offers three very distinct types of villas, each one with a private pool. You can choose from the romantic One Bedroom Mini Villa, the spacious Two Bedroom Mini Villa or the luxurious Two Bedroom Maisonette. With boho chic style that mixes beautifully with the Cycladic architecture and tailor made services, Dreambox Mini Villas are much more than just an experience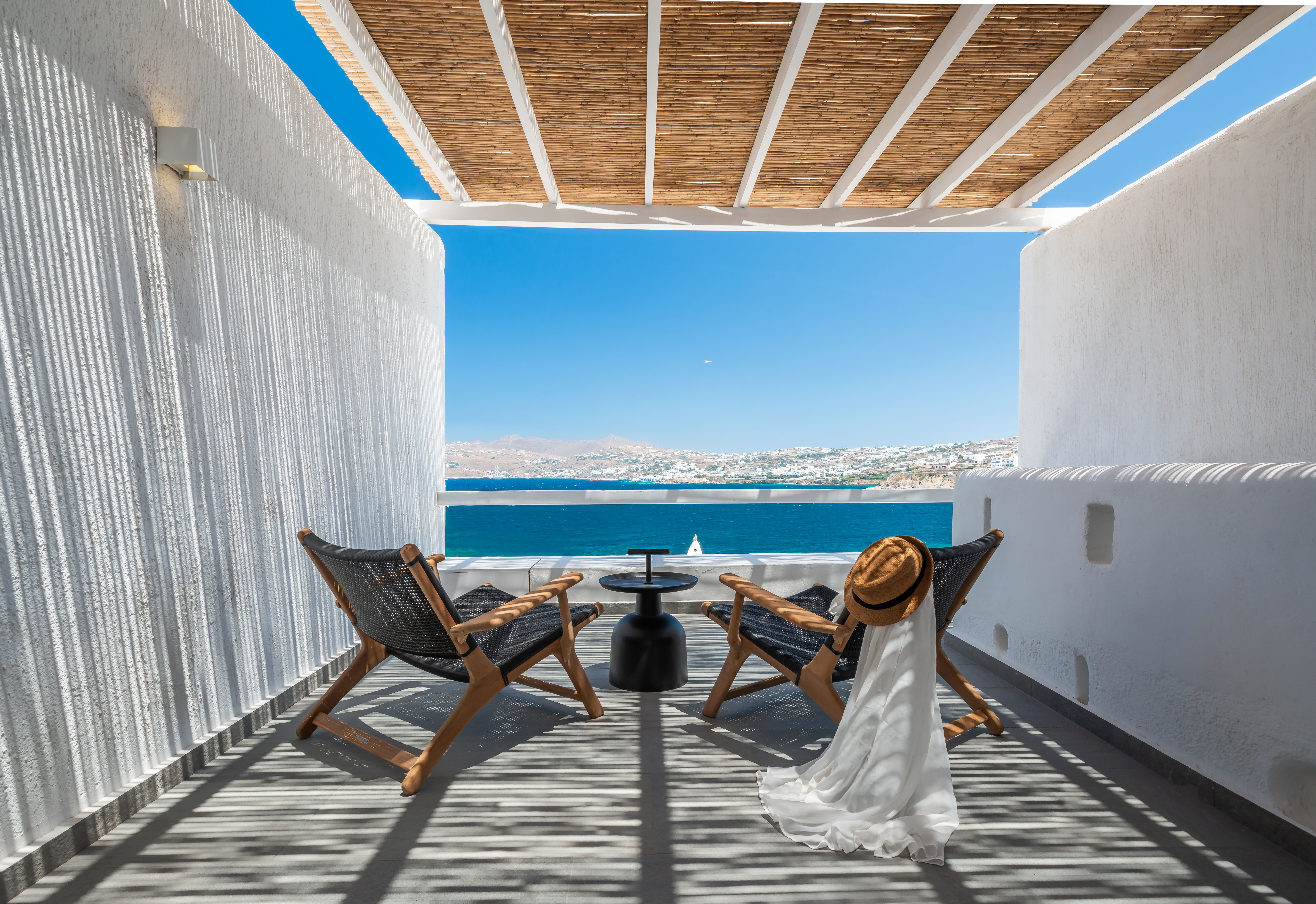 Only 6 km away from the airport of Mykonos and 3.5 km from the Chora, the Dreambox is located in the heart of the island. Adjacent to Corfos Beach, meeting point of versed Kite surfers and the famous beach of Ornos is the ideal starting base to explore Mykonos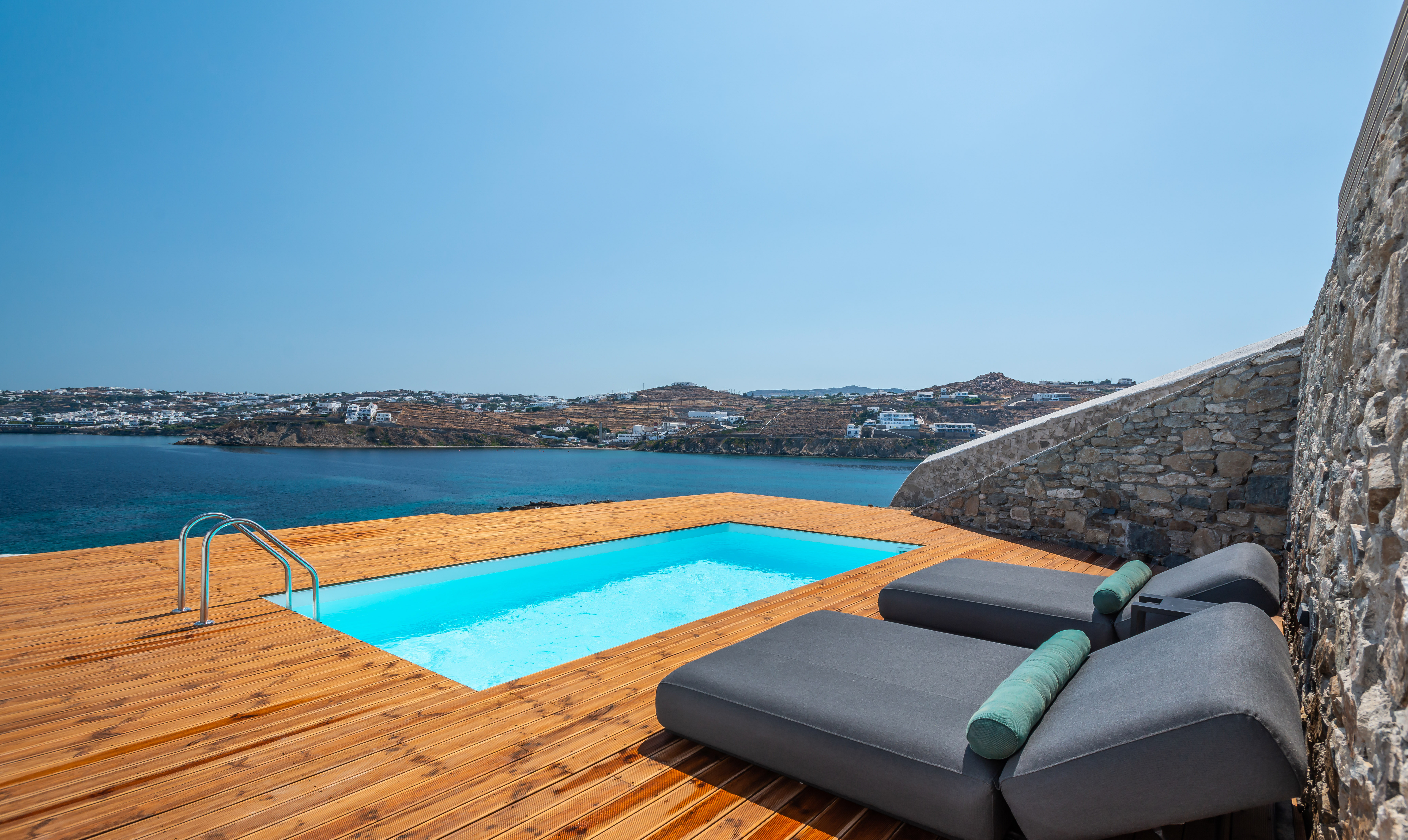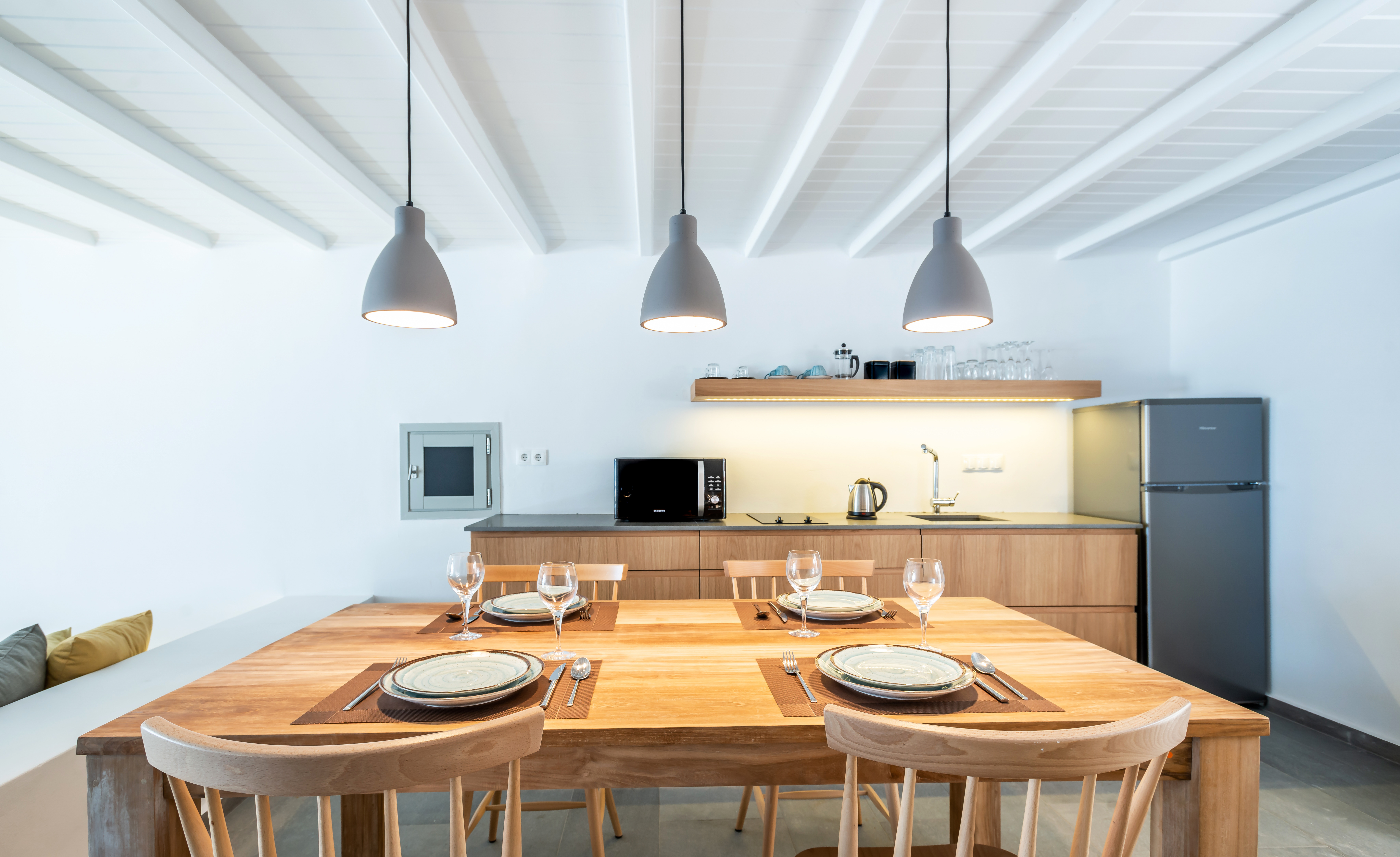 Enjoying the seclusion and tranquility of your room and you want to stay in bed until the afternoon? All you have to do is to choose your meal from the menu, inform the reception and we will serve you there.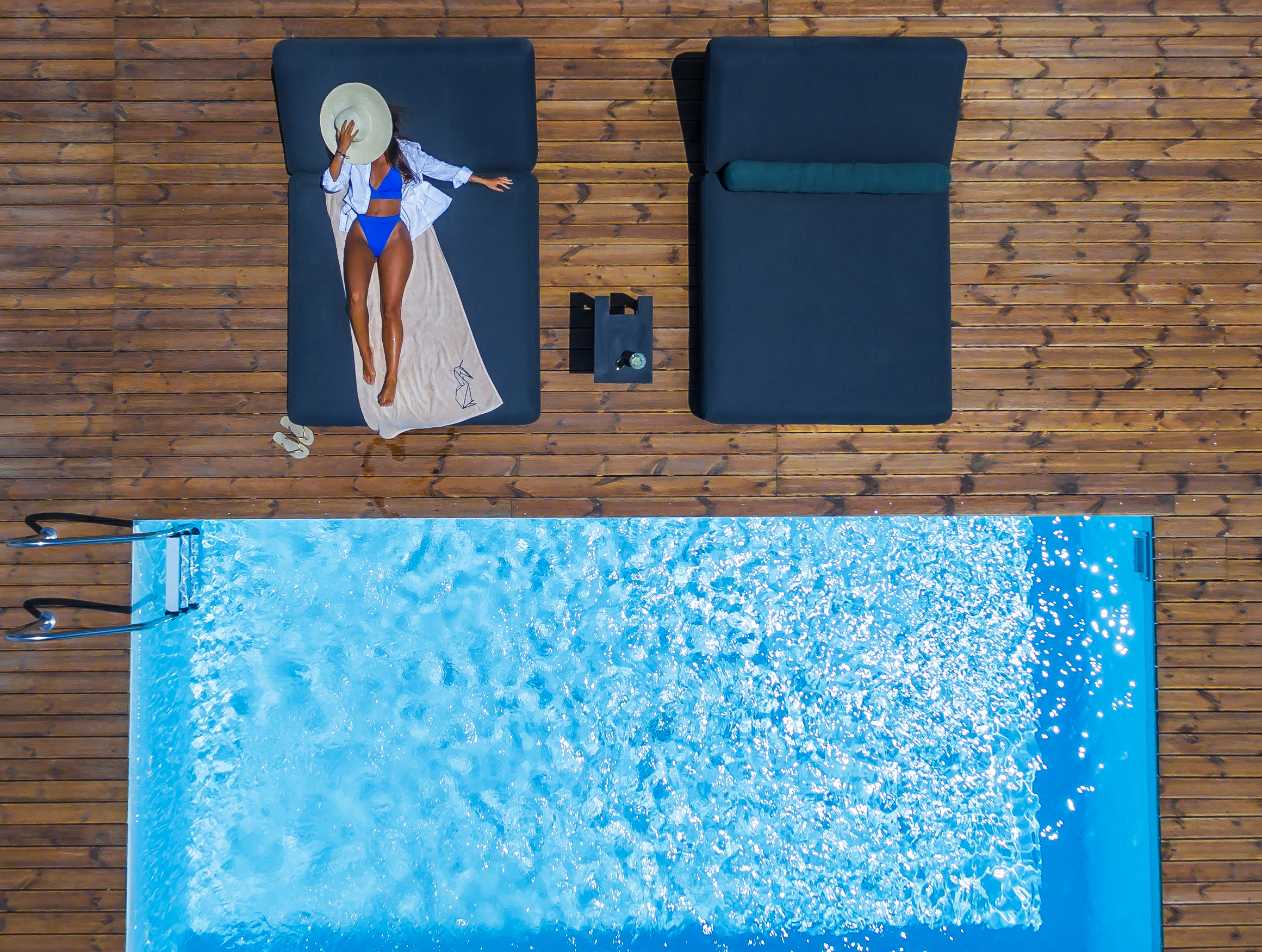 Lying on the sunbeds by the pool, so lazy to even make one more dive and it's time for lunch? No need to worry, we can serve you there. We created an ideal menu that you can enjoy together with the Cycladic sun. Fresh salads, juicy burgers, crispy fries accompanying perfectly a browned club sandwich and many more finger food delicacies.