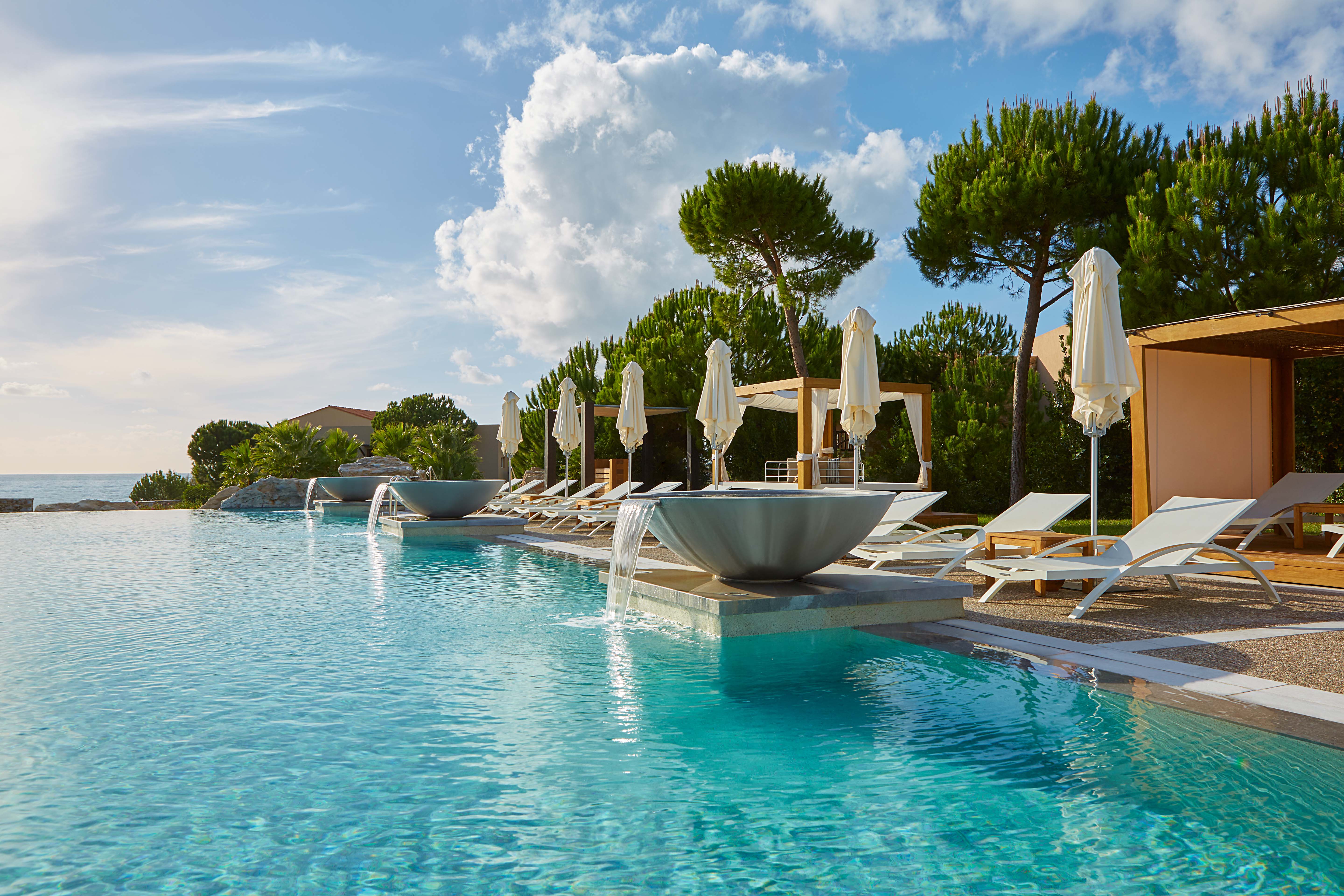 The Westin Costa Navarino
Costa Navarino is located in Messinia in the southwest Peloponnese, in one of the most unspoiled and breathtaking landscapes in the Mediterranean. Its philosophy is driven by a genuine desire to promote Messinia, while protecting and preserving not only its natural beauty but also a remarkable cultural heritage spanning 4,500 years.
Costa Navarino is home to two 5-star deluxe hotels, The Romanos, a Luxury Collection Resort and The Westin Resort, Costa Navarino, Anazoe Spa, a 4,000m2. spa & thalassotherapy center, two signature golf courses, over 20 fine dining venues, a wide range of sports, outdoor and cultural activities, plus an array of 5-star services.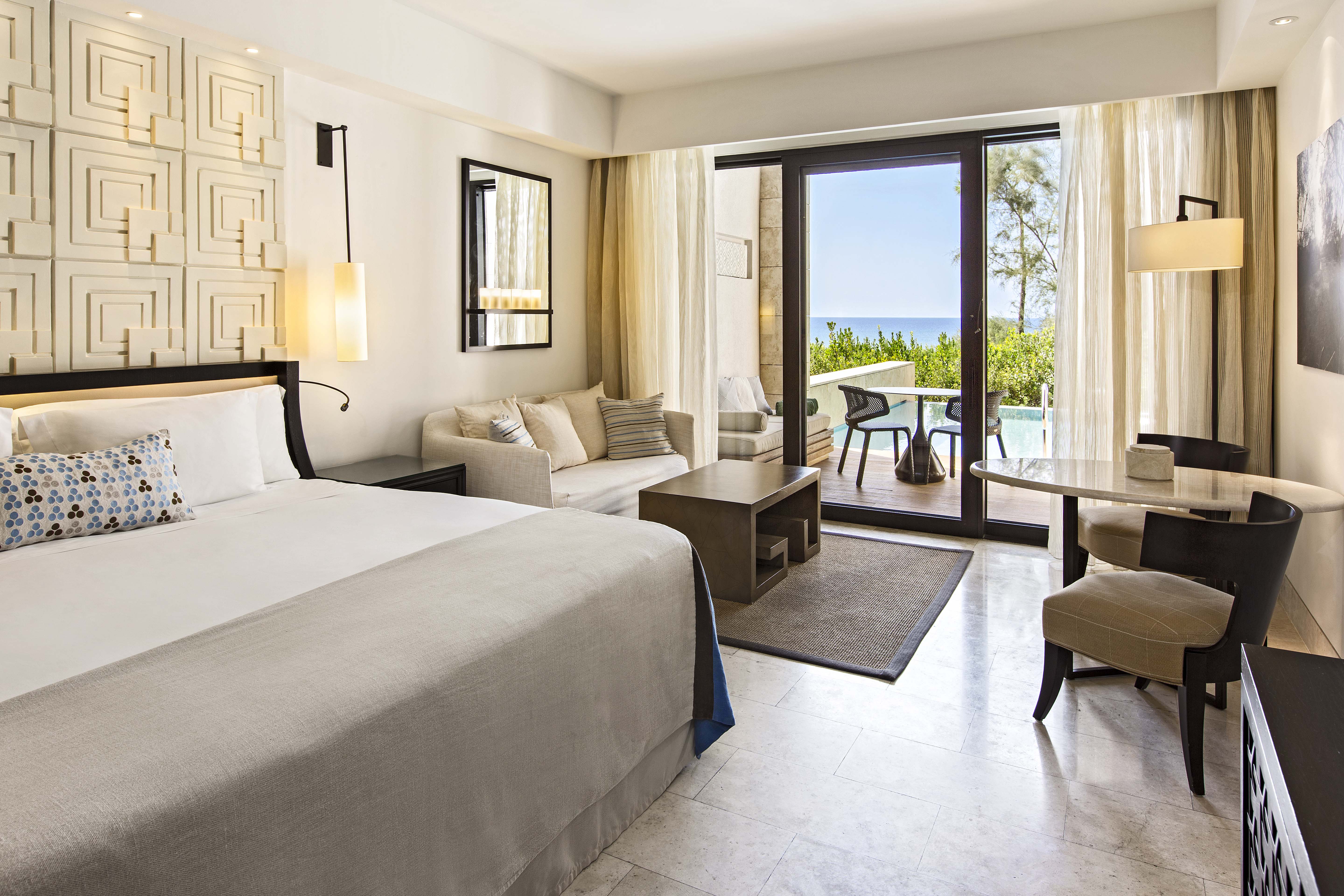 Rooms
The Romanos, a Luxury Collection Resort is one of the finest luxury resorts in Greece offering a diverse selection of rooms and suites with private infinity pools amidst lush olive groves, affording majestic views of the Ionian Sea. Equally spectacular, the Westin Resort, is a family resort in Greece that takes family holidays to a whole new level. Set on a verdant hillside in an enchanting seaside location, this beautifully landscaped holiday retreat features an exceptional range of deluxe rooms, family rooms and suites overlooking the sea, swimming pools and golf courses, as well as a wide array of leisure and entertainment choices for children and adults alike. In addition to an enormous variety of sports, along with specially designed recreational and educational activities for kids, guests can also embark on fascinating excursions, unwind at the spa, relax on the beach or simply enjoy the fine dining options and gourmet cuisine of the hotel's numerous restaurants.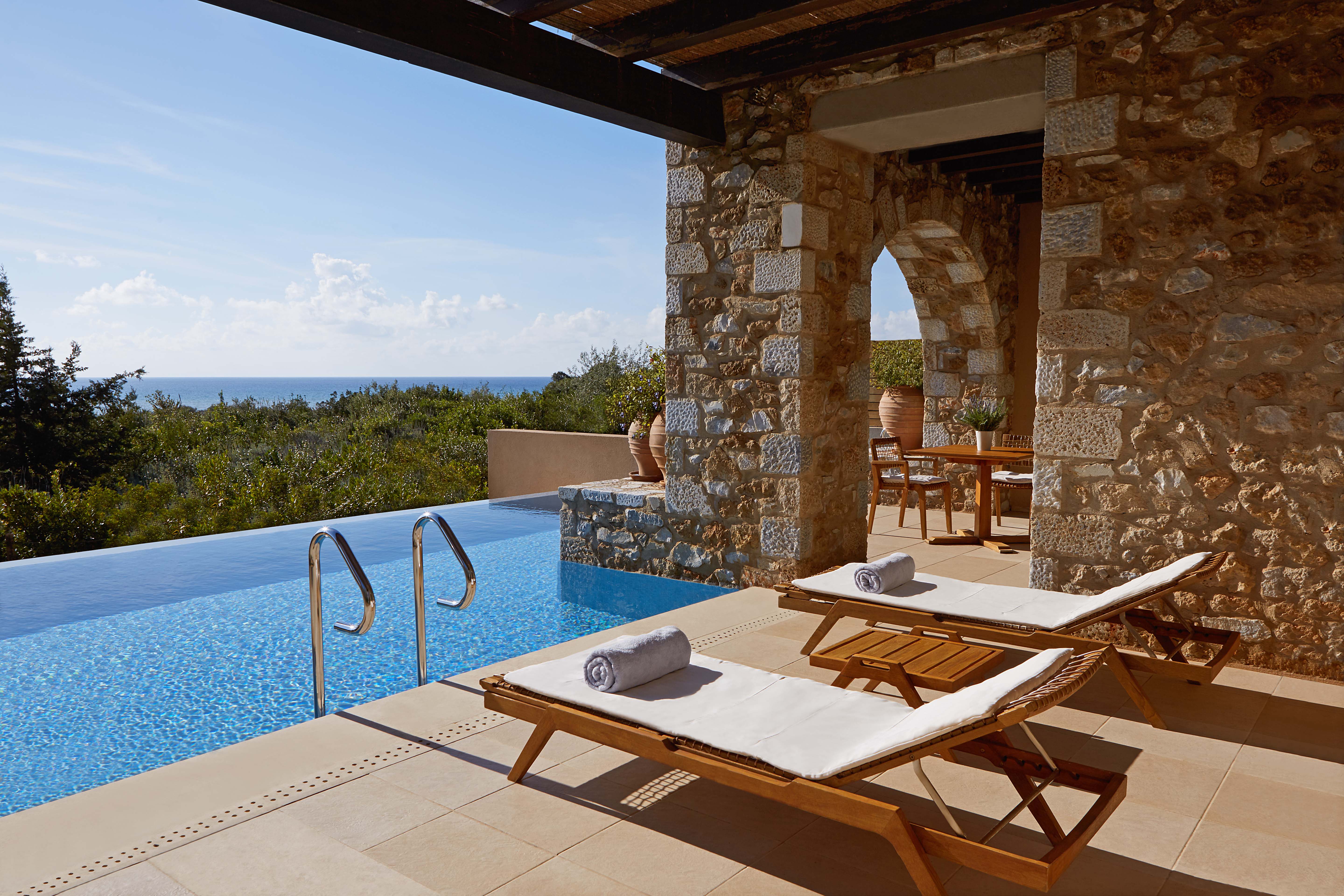 Location
Situated near the attractive town of Pylos in Messinia, Costa Navarino upholds the highest standards of environmental and social responsibility through all development stages from construction to operation. Costa Navarino follows a meticulously planned environmental policy to protect the environment and natural resources of the region and at the same time improve the overall quality of living. A premier luxury travel destination in Greece, Costa Navarino aims to offer a world of authentic experiences, always with respect for the natural environment, the local community and the region's rich history and culture.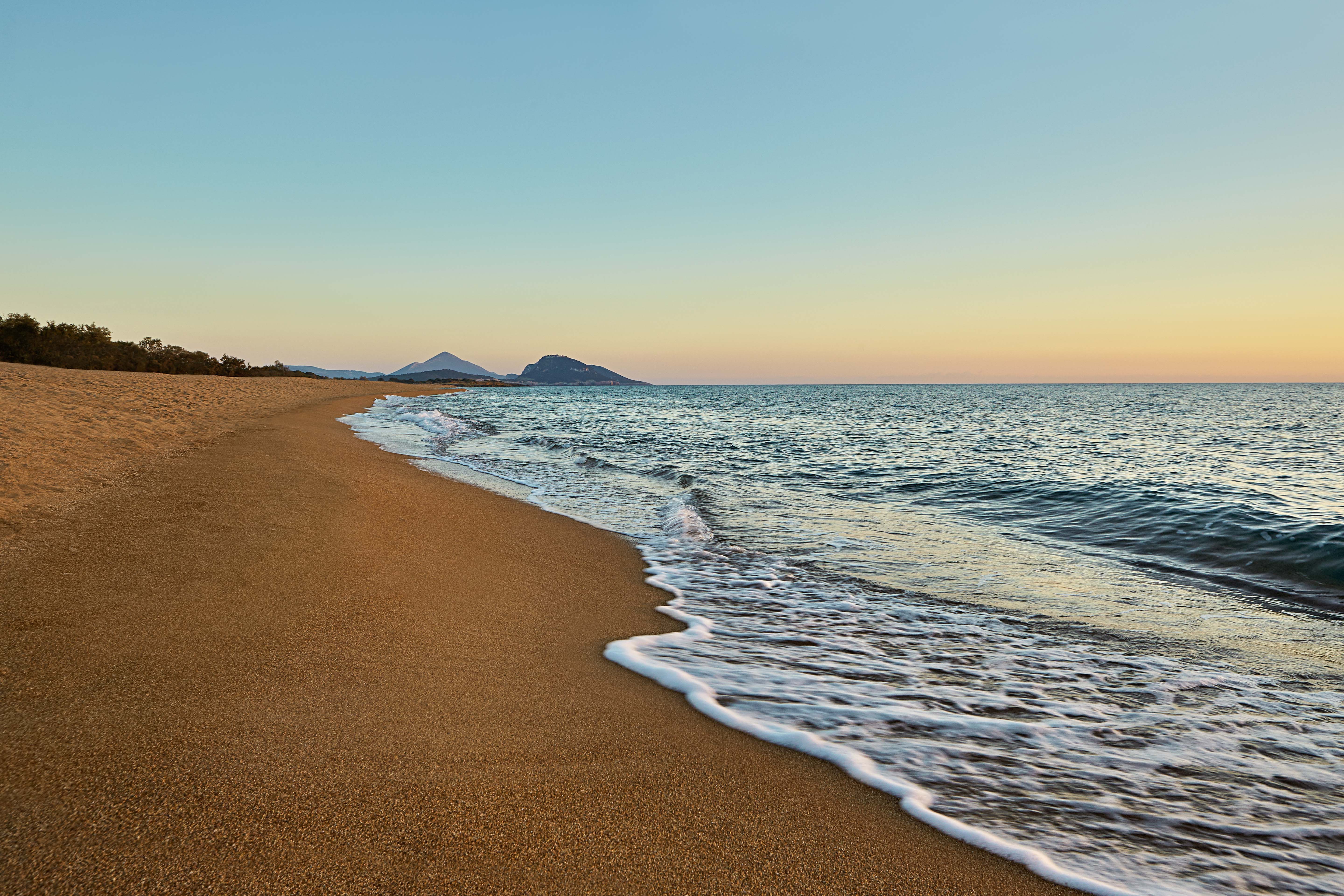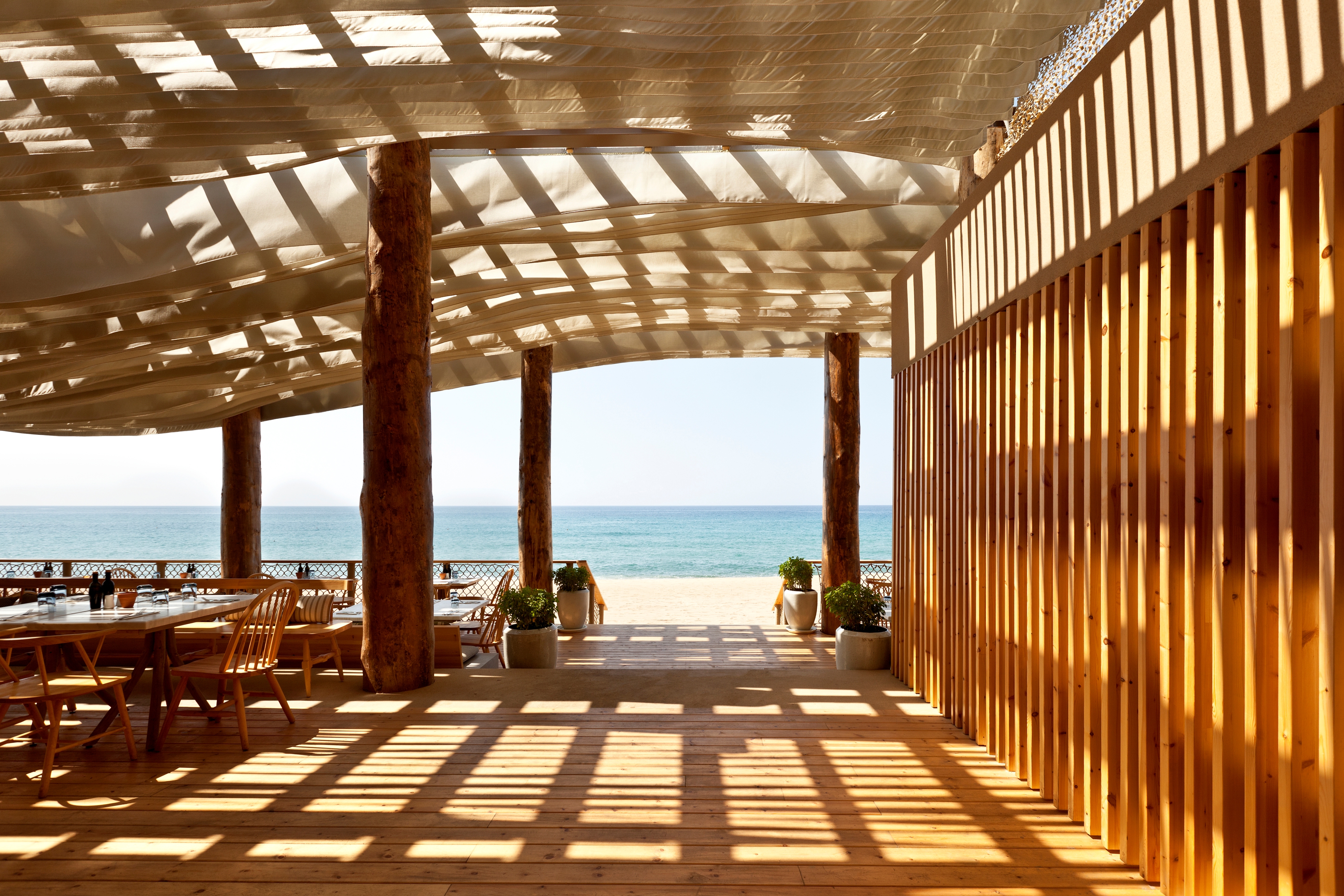 Dining
With 13 restaurants, 4 bars and lounges as well as 3 pool bars, Navarino Dunes ensures a fine dining experience. A wealth of fresh, organically grown ingredients along with a devotion to authentic gourmet cuisine define the culinary experience at Costa Navarino.
The culinary offering is complemented by dishes based on the Omega diet, served across many of the restaurants. Age-old recipes, treasured for their health benefits and nutritional value vie for diners' attention with contemporary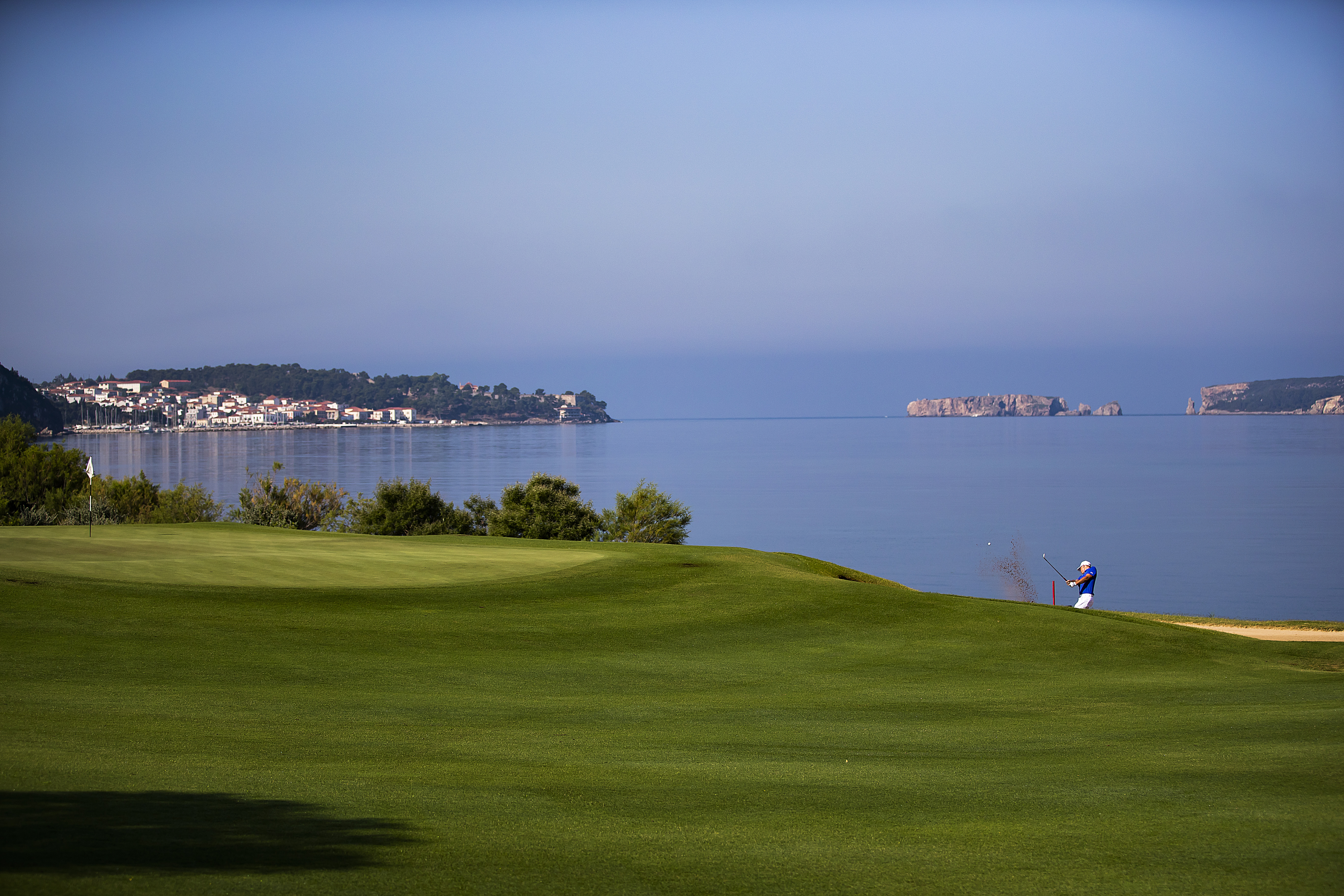 World Class Golf
Named "European Golf Resort of the Year 2017" by the global golf tourism association IAGTO, Costa Navarino offers a world-class golf experience with its two 18-hole signature courses: The Dunes Course, set in diverse natural scenery with spectacular sea and river views, takes its name from the tall dunes that separate several holes from a golden beach, while The Bay Course offers panoramic sea and mountain views, with two holes playing along the historic Bay of Navarino.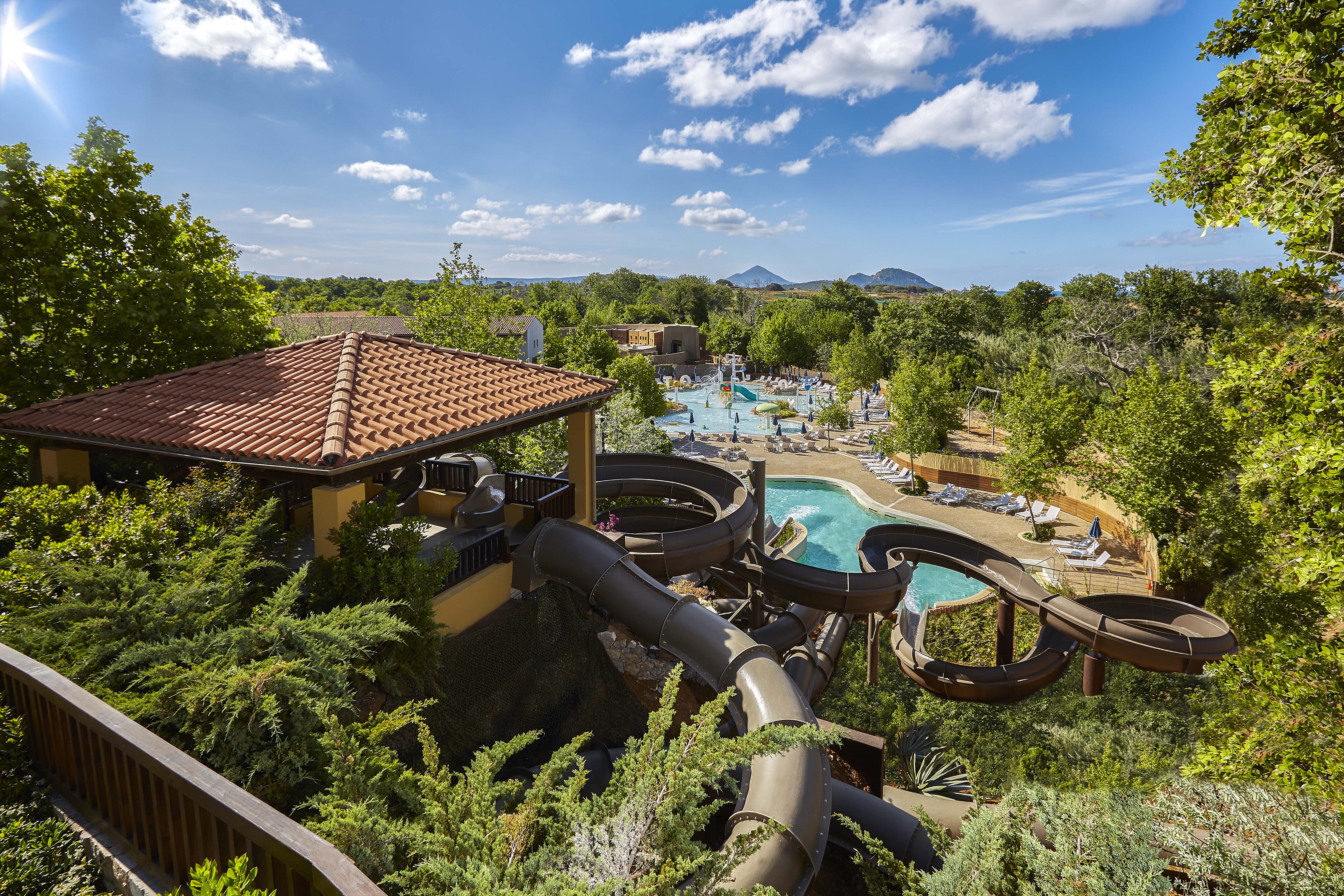 Young Guests
Families are given the opportunity to participate in a series of recreational activities and programs especially designed for children. The SandCastle is aimed at children aged 4-7 and 8-12, with day-long activities specifically tailored for each age group. With the support of experienced associates and staff, the children are engaged in activities such as adventures with Messinian pirates, recreating life in ancient Messinia, discovering the area's rich natural heritage, following in the steps of Heracles, creating and painting ancient costumes. They also learn about the environment, discover Messinia's natural wonders and rare species while staying at one of the finest luxury family resorts in Greece.